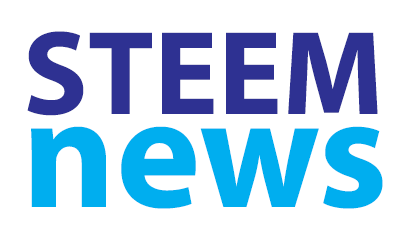 Four weeks or 13 weeks that is the Power Down question...
There is also news and updates about eSteem, Steem-Engine and Storefronts, SMTs, SteemPeak, PAL, SPinvest and Bring Back Your Favorite Steemian.
And there are more additions to the Diary Dates section as well as regular updates on the Steem Foundation and the Steem Proposal System, another Featured Contest and the new Community Watch section...
---
---
1. Steemit Inc seek views on 4 week Power Down
There has been continued debate amongst the community about the proposal to reduce the Steem Power power down period from the current 13 weeks to 4 weeks.
@thecryptodrive has submitted an 'anti-reduction' SPS proposal as a counter to his original reduction proposal...
Other contributions to the discussion have come from the likes of @aggroed, @jrcornel and @gadrian...
Steemit Inc are still seeking feedback on this potential change on their latest blog post...
---
2. New eSteem for iOS
Following on from the recent release of the new Android version of the eSteem mobile app, the equivalent iOS version has now received approval from the Apple AppStore...
---
---
3. Steem-Engine and Storefronts
@aggroed elaborates further on his vision for Steem-Engine and storefronts.
Steem-Engine facilitates making your own storefront. Think of this like your etsy page, or page on ebay or newegg. The store lists things for sale in USD for a price, but accepts multiple currencies. The things you are selling could be traditional physical products, NFTs, tokens, or whatever your store wants to sell...
---
---
4. SMT / Condenser testing
Developer @eonwarped has been testing and experimenting with the SMT Testnet to see if he can get a toy condenser to interact with an SMT...
---
---
5. The Under-rated Features of SteemPeak
Co-creator @jarvie puts forward his top 6 most under-rated features of the popular SteemPeak Steem frontend...
---
---
6. PAL Airdrop Incoming
Palnet is about to do another airdrop to PAL stakeholders...
---
---
7. SPinvest and SPI Beneficiaries
@spinvest has given an update on the recently introduced SPI Beneficiaries facility...
---
---
8. Bring Back Your Favorite Steemian
@whatamidoing has launched a Bring Back Your Favorite Steemian initiative...
---
---
Steem Proposal System update
The Steem Proposal System (SPS) today has a daily funding budget available of approximately 2355 SBD.
There are now a record 7 proposals receiving funding from the SPS - @yabapmatt (Steem Keychain), @netuoso (Vessel Desktop Wallet), @howo (SMT testing), @thecryptodrive (Power Down reduction), @anyx (API infrastructure), @steemonboarding (Steem Onboarding), and @thecryptodrive again (SBD Potato Top Up).
These successful proposals are currently receiving a total of 796 SBD per day from the SPS...
---
@smooth has submitted a proposal to allow STEEM donations to the SteemDAO (SPS)...
As a counterbalance to his previous SPS proposal to measure support for moving to a 4 week power down period top 20 witness @thecryptodrive has submitted a second proposal to test the level of opposition to the proposed reduction from 13 weeks...
---
---
Steem Foundation update
The Steem Alliance Community Foundation @steemalliance have released the minutes of their last meeting attended by @shadowspub, @phage93,@alexvan, @guiltyparties, @snook and @inthenow...
Their next meeting is scheduled for Wednesday 29 January.
---
---
Community Watch
@manncpt has announced a new @globalschool Community...
---
@themarkymark reports on the latest updates from @roadscape & co to the beta Hive Communities interface...
---
You can keep an eye on new Hivemind Communities being launched in the Community Announce Community...
---
---
Contest of the Day
Art Is Healing Challenge
Post your 'art as healing' story. STEEM and LOTUS to be won. Organised by @naturalmedicine...
---
---
Dates for your Diary...
---
Friday 24 January - Steem Workshop, Stuttgart
@detlev is running a workshop about Steem for the Blockchain Institute in Stuttgart. The session will include the live creation of 20 new Steemians...
---
Friday 24 January - Spotlight on the Artist, MSP Waves
The ever popuar Spotlight on the Artist show hosted by @d-vine and @onemedia is back 6pm UTC on Friday. Guests this week include @nickyhavey talking about his new release 'Travelling Man'...
---
Wednesday 29 January - Steem Philippines Weekly Meetup
Meetings every Wednesday in Davao City organised by @chrisrice and @steem-ph...
---
Thursday 30 January - Adelaide Monthly Steem Meetup
Organised by @mattclarke, 6pm local time at The Jade Monkey, Flinders Street, Central Business District, Adelaide.
---
Saturday 1 February - SPUD#10
The tenth monthly Steem Power Up Day organised by @streetstyle is coming up...
---
Friday 7 February - Steem Meetup Aachen #8
Organised by @detlev...
---
Friday 14 February - Finally Friday On The Blockchain
First episode of Finally Friday - On The Blockchain with @coruscate and @cryptofinally live on @threespeak...
---
Saturday 25 April - SteemCampUK #3
Organised by @shanibeer and @lloyddavis in Leicester...
---
Tuesday 23 June - Sunday 28 June - The BLOCK Party, USA
The second annual BLOCK Party being organised by @enginewitty, @bluefinstudios and @dreemsteem...
---
Friday 26 June - Sunday 28 June - JAHMFest2020, Jamaica
Organised by @donald.porter and the @ReggaeSteem team...
---
---
Follow @penguinpablo & @steem-data for more statistics.
---
---
This is #239 (24 Jan '20) of this daily news service.
---
---
[ graphics by @pennsif ]