The Steem News @ 21 November 2019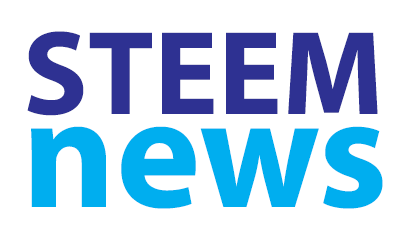 Splinterlands previews it mobile app.
Steem-tx for blockchain transactions released, Steem Foundation announces new Board of Directors, and Steemit is mentioned on CryptoTicker.
And there is news and discussion about STEEM on the Exchanges, the One Life Celebration Steem Music Event, Intrepereneur.life & the HoboDAO, Hashkings, Sonic Groove Live, and a recruitment campaign for Crypto-Tubers...
---
---
1. Splinterlands Mobile App Preview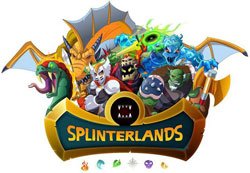 @steemmonsters has given a preview of the Battle element of their forthcoming mobile app.
It is hoped the first version of the eagerly awaited mobile version of the game will be released before the end of the year...
---
---
2. Introducing Steem-tx for blockchain transactions
Developer @mahdiyari has released Steem-tx - a lightweight JavaScript library he has developed for creating and signing transactions on the Steem blockchain...
---
---
3. Steem Foundation - new Board of Directors
Following the recent call for applications to become Directors of the Steem Foundation, the biographies of the eight people who applied have now been posted.
As less than the maximum 12 applied all these eight will now form the Board of Directors without the need for elections - @aggroed, @alexvan, @guiltyparties, @inthenow, @phage93, @shadowspub, @snook and @transisto...
---
---
4. Steemit mentioned on CryptoTicker
Steemit got a favourable mention in a new article on CryptoTicker listing the 'Top 5 Cryptocurrency Trends in 2019-20'.
It was referenced in Trend #3 'Rise and Dominance of Token-Based Applications for the Common Users'...
---
---
5. STEEM on the Exchanges
@penguinpablo has published another weekly report on how much STEEM is stored on the various exchanges.
There seems to have been a big shift from Bittrex to Upbit and Huobi over the past couple of weeks...
---
---
6. One Life Celebration - Germany - 11 January 2020
@d-vine is looking for support for a major Steem music celebration she is organising in Germany in the new year.
As well as @d-vine herself, the event will include performances by a whole range of Steem musicians including @jeffleinwand , @onemedia, @edprivat, @elainefaye, @hilladigahackles, @wolfnworbeikood, @fatherearth, @asonintrigue...
@d-vine is also looking for artists and people involved in music projects to come as guests on 'Spotlight on the Artist', the music show she hosts with @onemedia on MSP Waves on Fridays...
---
---
7. Intrepereneur.life partners with The HoboDAO
Intrepereneur.life is partnering with The HoboDAO...
---
---
8. Hashkings updates
@hashkings has posted an update on the current state of play in the game...
---
---
9. Sonic Groove Live week 12 - open for submissions
Submissions for week 12 of the Sonic Groove Live music contest are now open...
---
---
10. Targeting the Crypto-Tubers
Following his first prize in the Steem2020 contest, @intrepidsurfer has started his campaign to recruit crypto covering YouTubers to Steem...
---
---
(change on previous day in brackets // n/c = no change)
Follow @penguinpablo, @steem-data & @eforucom for more statistics.
---
---
Visit the Steem Meetups & Events Calendar for a full list of meetups coming up...
---
---
This is #231 (21 Nov '19) of this daily news service.
---
---
[ graphics by @pennsif & Splinterlands ]
---
---