The Steem News @ 19 February 2020 - Communities are here, Communities are here!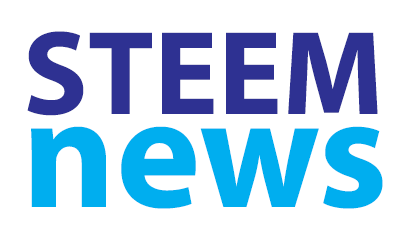 It took a while but Communities are now on Steem!
Also in this edition there is news and updates about Steemit Inc's roadmapping with Tron, Steem being in the top 10 on the Weiss Crypto Ratings, NextColony, Steempeak, Steem-Engine, and how many active users there are on Steem,
And there are more additions to the Diary Dates section as well as regular updates on the Steem Foundation and the Steem Proposal System, and another Featured Contest.
---
---
1. Communities are here
After a couple of years of waiting Hive Communities have finally arrived on Steem just a few days after Justin Sun took over Steemit Inc.
Towards the end of 19 February steemit.com began to transition into the new version that includes the Communities feature that has been available on beta.steemit over the last couple of months.
There has been no official @steemitblog post announcing the arrival, but alongside Communities in the menu and the left side column, there is a mini-banner across the top saying "We're beginning to roll out communities. Stay tuned for updates".

There have already been a number of posts remarking about the Communities feature, including one from @ned...
---
It was great to see Community Developers get more involved with this project.
Witness @quochuy particularly has made some significant contributions to getting Communities ready...
---
---
2. Steemit Inc on the Partnership with Tron
Steemit Inc have posted an official update about the partnership with Tron that was announced last Friday.
The team at Steemit Inc are currently in extensive talks with @justsunsteemit and the Tron Foundation to develop "an engineering roadmap that ultimately enables the TRON and Steem ecosystems to form a mutually beneficial connection".
Steemit Inc see the arrival of Tron as a 'win-win' situation...
We believe that this partnership represents a massive opportunity for the Steem community and we are committed to working with the TRON Team to maximize that opportunity. If we can combine TRON's resources, engineering talent, and industry-leading platform, with our amazing community, 3rd party applications, and unrivaled technology, we are confident that we can dramatically accelerate the adoption of decentralized systems.
Managing Director @elipowell has followed this up with her personal view on the current developments...
---
---
3. Steem reaches Top 10 on Weiss Crypto Ratings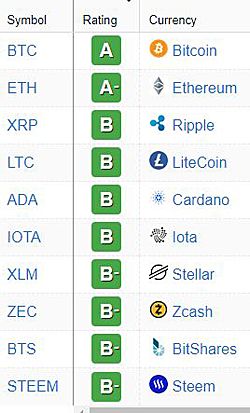 It seems as a consequence of the partnership with Tron, the crypto rating agency Weiss has boosted Steem's rating and it is now just claiming a top 10 spot...
@jrcornel has written more about this...
Herald Sheets has covered the Weiss Ratings and Justin Sun's move on Steemit Inc...
---
---
4. Season Chaos on NextColony
The third season on @nextcolony has now ended. A total of 6,800 STEEM and 1,017,000 Stardust was distributed to the top 40 players...
---
---
5. Badges on Steempeak
@steempeak has given more information about their new badges feature...
---
---
6. Prototyping a new Steem-Engine+
@aggroed is continuing to develop and prototype his ideas for a new, much exhanced and expanded version of Steem-Engine. He is looking to evolve it into a broadspectrum platform for digital based trading of all types including jobs, personal ads and goods for sale...
---
---
7. How many active users on Steem?
@dalz has been doing some data investigation to determine how many active users/accounts there actually are on Steem...
---
---
Steem Proposal System update
The Steem Proposal System (SPS) today has a daily funding budget available of approximately 2609 SBD.
There are now 8 proposals receiving funding from the SPS - @yabapmatt (Steem Keychain), @netuoso (Vessel Desktop Wallet), @anyx (API infrastructure), @thecryptodrive (Power Down reduction), @thecryptodrive again (SBD Potato Top Up), @thecryptodrive (anti - Power Down reduction), @steemonboarding (Steem Onboarding) and @howo (SMT testing).
These successful proposals are currently receiving a total of 797 SBD per day from the SPS...
---
One of the organisers of this summer's BLOCK Party @enginewitty has posted a reminder about the SPS proposal looking for funding to support people wanting to go to the event...
---
---
Steem Foundation update
The Steem Alliance Community Foundation @steemalliance have released the minutes of their last two meetings attended by @shadowspub, @phage93, @alexvan, @guiltyparties, @transisto, @aggroed and @inthenow...
Their next meeting is scheduled for Wednesday 26 February 2020.
---
The Steem Foundation is holding a Marketing Forum to discuss its new website...
---
---
Community Watch
Communities are now live on steemit.com
@bitrocker2020 has set up a community for Steemians in Malaysia...
---
@ecoinstant reports on the ECO ZONE Community that @definethedollar has established for eco type projects and people on the Steem blockchain. It will range from homesteaders to solar panal mechanics to agroforestry specialists to farmers and artisans from around the world...
---
---
Contest of the Day
My Cryptocurrency Journey Contest
Submit a video to DTube on the theme 'My Cryptocurrency Journey'. NEOXAG stake to be won. Organised by @neoxian-city...
---
For a list of all the current contests on Steem check out this new list from @pennsif...
If you know of any current contests missing from the list leave a comment for @pennsif or message him on Discord @Pennsif#9921.
---
---
Dates for your Diary...
---
For a full list of Steem Meetups and Events...
---
Sunday 23 February - Steem Foundation Marketing Forum
Hosted by @shadowspub and @aggroed in the Ramble Discord Channel...
---
Tuesday 25 February - The Steeming Pile, Vimm.TV
@johnspalding's live streamed open broadcast 'The Steeming Pile' is back, with new co-host @pennsif...
The recording of the last edition of 'The Steeming Pile' is now available...
---
Wednesday 26 February - Steem Philippines Weekly Meetup
Meetings every Wednesday in Davao City organised by @chrisrice and @steem-ph...
---
Thursday 27 February - Adelaide Monthly Steem Meetup
Organised by @mattclarke, 6pm local time at The Jade Monkey, Flinders Street, Central Business District, Adelaide.
---
Friday 6 March - SoCal Steem Meetup
For Steemians in Southern California. Organised by @socalsteemit at Taco Surf...
---
Saturday 25 April - SteemCampUK #3
Organised by @shanibeer and @lloyddavis in Leicester...
---
Friday 15 - Sunday 17 May - DTube Forum 2020
Organised by @hauptmann, @artakush, @greencross, @sergiomendes and @tibfox in Hamburg, Germany...
---
Saturday 20 June - Steem Canna Fest 2
Organised by @canna-curate in Portland, Oregon...
---
Tuesday 23 June - Sunday 28 June - The BLOCK Party, USA
The second annual BLOCK Party being organised by @enginewitty, @bluefinstudios and @dreemsteem. It has now been confirmed that the event will take place in Olcott, NY...
@bluefinstudios is also organising a Steem Summit at The BLOCK Party...
---
Friday 26 June - Sunday 28 June - JAHMFest2020, Jamaica
Organised by @donald.porter and the @ReggaeSteem team...
---
---
Follow @penguinpablo & @steem-data for more statistics.
---
---
This is #263 (19 Feb '20) of this daily news service.
---
---
[ graphics by @pennsif / Weiss Crypto Ratings / @nextcolony ]
---
---