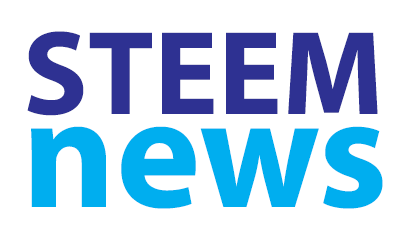 Steemit Inc looks back on a successful month.
STEEM is added to the CIX100 cryptocurrency index, Splinterlands is in a healthy state, and SteemFest 4 goes to the Post Office.
And there is news and discussion about SteemPeak, TypeEarn, SPUD 007, SteemLeo, SteemChurch Nigeria, Steem Meetups around the world...
---
---
1. Steemit Inc Monthly Retrospective
Steemit Inc have posted their latest monthly retrospective. Good progress on SMTs and Hivemind Communities have been the main highlights of the past four weeks...
---
---
2. STEEM in CIX100 cryptocurrency index
@deathcross has spotted that STEEM has been included in the CIX100 cryptocurrency index as one its top 100 cryptocurrencies.
Although STEEM is only placed at #45 in the index with a weighting of 0.02% being in such an index is good visibility for STEEM. Currently the index shows STEEM as a strong buy...
---
---
3. State of the Splinterlands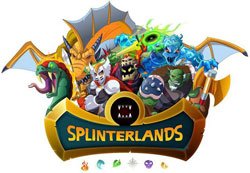 @steemmonsters co-founder @aggroed has posted a video update on the state of Splinterlands.
He reports on a range of positive, healthy metrics for the game including an All Time High of 3,006 players in a single day...
Splinterlands is also now giving a set of printed Alpha cards for anyone pledging $1000 on the Untamed Kickstarter campaign...
---
---
4. SteemFest 4 updates
SteemFest organiser @roelandp reports on another late venue change. The second day of the conference will now take place at the Grand Postal Building Theatre in Bangkok.
Roundtable sessions are also back on the agenda. If anyone is interested in running one apply now...
---
---
5. Curating SteemPeak related content
@steempeak are going to start curating content related to SteemPeak including feature reviews, video tutorials and 'how to's'.
Use the tag #peakreview for relevant content...
---
---
6. TypeEarn updates
New typing skills app TypeEarn has made some changes to the minimum withdrawal level to help stabilise the value of its TPC token...
@BuildTeam has posted a review of TypeEarn as a promising new app on the platform...
---
---
7. SPUD 007 coming to a screen near you
Organiser @streetstyle has posted about the upcoming Steem Power Up Day - SPUD#7 - on 1 November.
More sponsors are welcome...
---
---
8. SteemLeo burns almost a million
Investment focused tribe @SteemLeo has posted another 'burn report' showing that it has now burnt almost 1 million LEO tokens, representing over 18% of the total supply...
---
---
9. SteemChurch Nigeria meetup
The Enugu States Chapter of SteemChurch Nigeria reports on a successful first meetup, which included discussion of how to best utilise the new office that has been offered to them.
SteemChurch Nigeria is part of @steemchurch originally set up by @sirknight, and which has now expanded across both the Steem and Telos blockchains...
---
---
10. Calendar of Steem Meetups & Events
@pennsif has posted the latest calendar of Steem Meetups and Events.
Still to come this month are meetups in Australia, Austria, the Philippines and the USA.
Next month, as a follow up to SteemFest 4, @travelfeed are hosting three meetups in Bangkok and Chiang Mai...
---
---
(change on previous day in brackets // n/c = no change)
Follow @penguinpablo, @steem-data & @eforucom for more statistics.
---
---
Visit the Steem Meetups & Events Calendar for a full list of meetups coming up...
---
---
This is #206 (18 Oct '19) of this daily news service.
Please let me know of any important posts or key data that should be included. Comment below or message me on Discord Pennsif#9921.
---
---
Burn Note - 5% of the post rewards will be burnt by setting a beneficary to @null.
---
---
[ graphics by @pennsif ]