The Steem News @ 1 March 2020 - Still time to power up for SPUD XI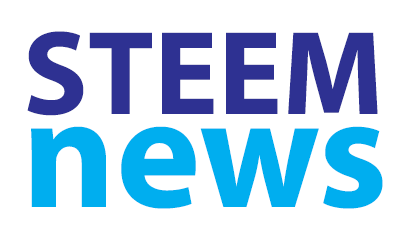 SPUD XI powers up and powers on, and there's still time to join in.
Also in this edition there is news and updates about WhereIN, ReggaeSteem, SteemCITY, SteemFlagRewards, OCD, and BROsino Poker.
And there are more additions to the Diary Dates section as well as regular updates on the Steem Foundation and the Steem Proposal System, another Featured Contest, and an expanded Community Watch with new communities to check out.
---
---
1. SPUD XI Powers Up
The 11th Steem Power Up Day organised by @streetstyle has gathered a considerable amount of support with many people posting that they have powered up.
They are all in with a chance of winning a share of the 14,000+ SP of delegation prizes put up for the best SPUDders by sponsors @xpilar, @reflektor, @hingsten, @sultan-aceh, @davedickeyyall, @mcoinz79, @improv, @bippe and @streetstyle.
For those in the Americas there are still a few hours of 1 March left to power up...
---
---
2. WhereIN update on Pre-Token
China based Steem Instagram-like dApp @WhereIN has posted a progress update.
Despite the recent difficulties caused by the Corona Virus the WhereIN team has managed to move ahead with the launch of their Pre-Token...
---
---
---
Directory of Geographic Communities for Countries, Regions & Cities - is yours listed?
---
---
---
3. ReggaeSteem Musician Onboarding Services
@donald.porter has posted details of the Musician Onboarding Service offered by ReggaeSteem...
@ReggaeSteem has also posted updates to their tourism offerings...
---
---
4. SteemCITY updates and rewards
Game developer @gerber has reported that the first rewards have now been distributed - 2162 STEEM to the top 1000 players.
There have also been a number of updates in the game including changes to the Crime Probability. More events, Governments and Collectible Backgrounds are all now on the agenda...
---
---
5. SteemFlagRewards seeks delegators
@steevc has posted a reminder about the anti-abuse work the @SteemFlagRewards initiative does, and is appealing for more delegators to support the project...
OCD co-witness @acidyo has announced that @ocdb is halting its downvoting...
---
---
6. BROsino Poker launches Knockout Poker Tournaments
BROsino Poker @bro.poker has launched Knockout Poker Tournaments...
---
---
Tron & the Soft Fork
Discussion and debate about Tron and the Soft Fork rumbles on, and is likely to pick up a pace in the days leading up to the two big Steem/Tron meetings this week.
In the meantime here is a selection of the more informative / interesting posts...
---
---
Steem Proposal System update
The Steem Proposal System (SPS) today has a daily funding budget available of approximately 2712 SBD.
There are now 6 proposals receiving funding from the SPS - @yabapmatt (Steem Keychain), @netuoso (Vessel Desktop Wallet), @anyx (API infrastructure), @howo (SMT testing), @steemonboarding (Steem Onboarding) and @thecryptodrive (SBD Potato Top Up).
These successful proposals are currently receiving a total of 795 SBD per day from the SPS...
---
@themarkymark, who had just recently started receiving funding from the SPS for work on the Global Blacklist API, has now lost some support and dropped out of the funding zone. @fabien is now closest to receiving funding being only 0.68 million SP below @gtg's Return Proposal.
---
---
Steem Foundation update
The Steem Foundation has issued a statement confirming it position in light of the recent sale of Steemit Inc to the Tron Foundation.
The Board looks forward to finding ways to work with the Tron Foundation in furthering our mission to the benefit of the Steem ecosystem.
Justin Sun has stated a desire to invest more into marketing Steem and supporting its growth and development. We're very interested in seeing this happen.
Our goal as an entity is as always to support the vision of the decentralized Steem Blockchain and its ecosystem. We are 100% committed to the Steem Community and its stability, autonomy, and prosperity...
---
The Steem Alliance Community Foundation @steemalliance have released the minutes of their latest meeting attended by @shadowspub, @alexvan, @guiltyparties, @inthenow, @aggroed and @snook...
Their next meeting is scheduled for Wednesday 4 March 2020.
---
---
Community Watch
There are still plenty of communities being set up. Here are a few that caught my eye today...
---
---
Contest of the Day
Build-It Contest
Write a post or make a video about one of your DIY projects or a How-to Tutorial. 20 STEEM, 2250 BUILD Tokens & 100% Upvote to be won. Organised by @build-it...
---
For a list of all the current contests on Steem check out this new list from @pennsif...
If you know of any current contests missing from the list leave a comment for @pennsif or message him on Discord @Pennsif#9921.
---
---
Dates for your Diary...
---
For a full list of Steem Meetups and Events...
---
---
If you are organising a Steem event or meetup check out the new funding support program from Fundition...
---
---
Sunday 1 March - SPUD #11
Steem Power Up Day #11. Organised by @streetstyle, sponsored by @xpilar and others...
---
Tuesday 3 March - The Steeming Pile, Vimm.TV
@johnspalding's live streamed open broadcast 'The Steeming Pile' is back, with new co-host @pennsif...
The recording of the last edition of 'The Steeming Pile' is now available...
---
Wednesday 4 March - Steem Philippines Weekly Meetup
Meetings every Wednesday in Davao City organised by @chrisrice and @steem-ph...
---
Friday 6 March - SoCal Steem Meetup
For Steemians in Southern California. Organised by @socalsteemit at Taco Surf...
---
Thursday 26 March - Adelaide Monthly Steem Meetup
Organised by @mattclarke, 6pm local time at The Jade Monkey, Flinders Street, Central Business District, Adelaide.
---
Saturday 25 April - SteemCampUK #3
Organised by @shanibeer and @lloyddavis in Leicester...
---
Friday 15 - Sunday 17 May - DTube Forum 2020
Organised by @hauptmann, @artakush, @greencross, @sergiomendes and @tibfox in Hamburg, Germany...
---
Saturday 20 June - Steem Canna Fest 2
Organised by @canna-curate in Portland, Oregon...
---
Tuesday 23 June - Sunday 28 June - The BLOCK Party, USA
The second annual BLOCK Party being organised by @enginewitty, @bluefinstudios and @dreemsteem. It has now been confirmed that the event will take place in Olcott, NY...
@bluefinstudios is also organising a Steem Summit at The BLOCK Party...
---
Friday 26 June - Sunday 28 June - JAHMFest2020, Jamaica
Organised by @donald.porter and the @ReggaeSteem team...
---
---
Follow @penguinpablo, @steem-data & @steemdapps for more statistics.
---
---
This is #273 (01 Mar '20) of this daily news service.
---
---
[ graphics & images by @pennsif ]
---
---