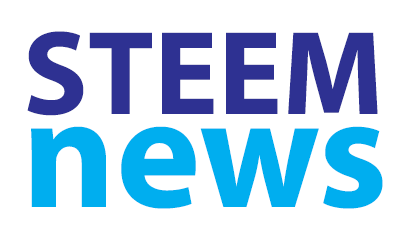 A new month, a new quarter, and new beginnings.
Number one witness Blockbrothers has launched a Seed Node and a Witness Group.
Also in this issue of Steem News there are updates about WhereIN's first anniversary, Rada Quest TCG, the Liquid STEEM Report, the Steem 4th Anniversary Challenge, GHRO and Canna-Curate, and a call to move on and onboard.
There is also Witness News and the Contest of the Day...
---
---
1. Blockbrothers launches Seed Node & Witness Group
Current no. 1 witness @blockbrothers have announced that they have launched a new seed node (seed-1.blockbrothers.io) to help with the stability of the Steem network.
The @blockbrothers team (including @exyle and @bennierex) have also set up a knowledge sharing group for Steem witnesses...
---
---
2. WhereIN First Anniversary
The WhereIN dApp was launched one year ago today.
The @wherein team are now working on a new version of the dApp that will support SMTs as soon as they are available.
WhereIN has also launched a Steem witness @smt-wherein that has now moved into the Top 20 at #17...
---
---
3. More Updates for Rada Quest TCG
The fantasy Trading Card Game @radaquest has given more details of upcoming updates...
---
---
4. How Much Liquid STEEM?
@socky has produced another report showing how much of the total STEEM supply is liquid.
There was a big drop in the amount of liquid STEEM over the past few weeks when many people powered up to vote for witnesses. Now as post-fork powerdowns are coming into effect the amount of liquid steem is growing rapidly again...
---
---
5. Steem 4th Anniversary Challenge
New witness @ciska (#196) together with @enmovimient, is helping to coordinate a worldwide challenge to celebrate the 4th anniversary of the Steem blockchain...
---
---
6. GHRO & Canna-Curate back on Air
After being off-air for sometime Green House Radio Online @ghro has announced that it is restarting its programming schedule on the Canna-Curate Discord.
There will be shows on five days of the week fronted by a range of hosts including @queenofsmoke, @frankwhite, @mraggaj and @qwoyn...
---
---
7. Move on from the Fork and Start Onboarding
Long time Steemian @whatsup has posted a call for people to put the Hive fork behind them and start to build on the opportunities to get more people to join Steem, and Hive...
---
---
Contest of the Day
World of Xpilar Contest
Make a story out of @xpilar's digital picture. Upvotes to be won. Organised by @xpilar...
---
---
Steem Proposal System update
The Steem Proposal System (SPS) today has a daily funding budget available of approximately 2938 SBD.
Currently @gtg's Return Proposal has been boosted to 90 million SP.
The nearest proposal to that is @yabapmatt's Steem Keychain development proposal at 23.3 million SP.
No proposals are currently therefore receiving any funding from the SPS...
---
Creator of @steemfinex, @blockchainstudio, has submitted a proposal to the SPS to develop a non-profit curation project...
---
---
---
---
This is #293 (1 Apr '20) of this daily news service.
---
---
[ graphics & images by @pennsif ]