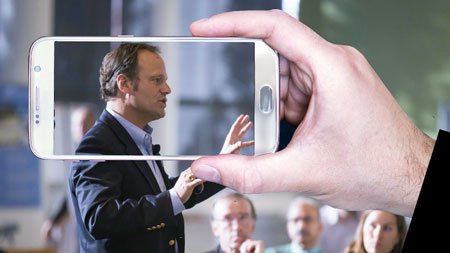 A few weeks ago I put forward some ideas for kickstarting a Steem Outreach Initiative.
One of those ideas was a Steem Ambassadors program to support people to go to crypto and blockchain events around the world to talk about Steem.
With travel, accommodation and conference fees this program would require financial resources to take it forward and so I had outlined in my post a draft proposal plan to put to the Steem Proposal System.
This has not so far gained enough momentum to take forward a full proposal to the SPS. However prominent Steem investor and 3Speak co-founder @theycallmedan has come forward and offered to go to events at his own expense across America to present Steem.
---
Therefore as a starting point for this I have done some initial research to find potential events for Dan to speak at.
He is able to attend conferences across the USA, and also possibly Canada and South America.
Below are a number of crypto/blockchain related conferences identified so far.
Some are going to be too soon. Some are not going to have the right focus. Some will not be accepting offers to speak.
But it is a starting point.
I am quite sure, from the collective knowledge of the Steem community, we can build and refine this list to identify the most suitable events for Dan to attend.
Therefore I am looking for input...
Thank you.
---
---
Crypto / Blockchain related conferences in North & South America - 2019/2020


[8 - 11 December 2019] ELEV8 - Las Vegas, USA


LEV8CON is the premier annual conference & expo for enterprise blockchain, distributed data management, and digital assets.
---
[9 - 11 December 2019] Blockland Solutions Conference - Clevelend, USA


Unlike any other event of its kind, Solutions doesn't just talk about what could be — it focuses on what is happening now. Solutions is an opportunity for change-makers, solution-providers and business leaders to come together to solve real-world problems with practical solutions using blockchain and emerging technologies.
---
[12 & 13 December 2019] The Latin American Bitcoin & Blockchain Conference 2019 - Montevideo, Uruguay


It is the most anticipated annual meeting for all players in the region that, being non-profit, ensures a curator of non-commercial content. Also, thanks to its trajectory and prestige, it allows us to invite the most relevant speakers from the ecosystem to transmit the keys of this revolution and show the roadmap of the next developments that will change the industry.
---
[28 January 2020] Blocktech Connect - Hamilton, Canada


This year's theme is "How to thrive in a borderless, decentralized and localized world leveraging Blockchain, AI and IoT" to stay current and relevant to ensure greater business success.
---
[20 February 2020] NFT.NYC - New York, USA


NFT.NYC will bring together gamers, artists, blockchain developers and fans to showcase how Non-Fungible Tokens will, and are already, impacting their experiences of ownership and identity with digital assets.
It is the first major US event of its kind. Event insights will be broadcast on Social Channels and the PlayStation Theater Times Square Billboard throughout the day.
---
[11 - 12 March 2020] DC Blockchain Summit 2020 - Washington DC, USA


Held in partnership with Georgetown University's Center for Financial Markets and Policy, DC Blockchain Summit 2020 will feature discussions with innovators and technologists from around the globe, including in-depth conversations with policymakers and regulators on the issues impacting the growing blockchain landscape.
---
[13 March 2020] University of Arkansas 2020 Blockchain Conference - New York, USA


---
[7 - 8 April 2020] Blockchain Revolution Global 2020 - Toronto, Canada


Blockchain Revolution Global (#BRG2020) will be the first truly worldwide enterprise leadership community for blockchain, bringing together leading thinkers, builders, and pioneers to accelerate the blockchain revolution.
---
[11 - 13 May 2020] Consensus 2020 - New York, USA


Consensus, powered by CoinDesk, is the annual gathering of the cryptocurrency and blockchain technology world. Since 2015, Consensus has attracted every major company, developer, founder, and investor in the cryptocurrency and blockchain world to engage in an annual discussion about the future of the industry. Consensus aims to break down the barriers that separate companies in the industry and allows everyone working on the technology to spend three days learning from their peers...
---
---
[ image from Mohamed Hassan on pixabay.com ]