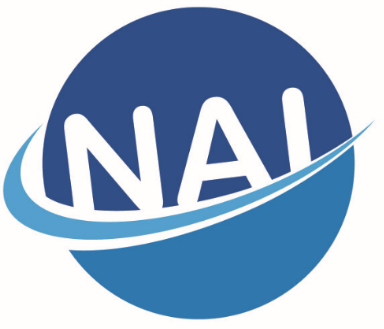 Today has been a challenging day for me as I decide on my future with not only Steem but also Social Media in general. I joined more than two years ago with the hopes of bringing my passion for investments and cryptocurrencies to an engaging community that seeks to drive forward. Despite the many challenges in the past, it continues for me to allocate more resources like time and money when the future is uncertain. This has been happening for some time now as I have had to refocus on my energy on other things instead of what was once my number one passion, Steem.
Unfortunately, the last couple of days has been sad to see as the Steem ecosystem has been fractured. I never point the finger but the actions of a few are now impacting what was once a vibrant place to be with huge potential. I have not chosen sides although I will be engaging on the Dapps and place where I done so before. Primarily, I will follow Splinterlands where it goes as it is the most engaging part of what I continue to do and given my investment in it.
Today would have been my 79th straight week of presenting my curation efforts of new users but I have made a couple of decisions today regarding my future here. I will now move my mindset of my Steem-related positions to a pure investment instead of what I tried to foster as a business. With that in mind, my efforts to build value will be impacted and so I will not be posting as frequently as I have been (almost every day for two years now). I will also be stopping my delegations and have made the decision to initiate a power down on my account into the foreseeable future.
What I do with those resources is still less clear but I will strive to protect my capital and seek ways to generate returns as I can do so. I will continue to make some posts as I continue to believe in the blockchain that allows us to share thoughts on many subjects. The investment space is now even more interesting with everything happening so the need to engage and gain perspective continues so I will do so as well. Adjustments will continue to be made as developments here continue.

Discord: @newageinv#3174
Chat with me on Telegram: @NewAgeInv
Follow me on Twitter: @NAICrypto
The following are Affiliate or Referral links to communities that I am a part of and use often. Signing up through them would reward me for my effort in attracting users to them:
If you are like me and interested in continued personal growth, invest in yourself and lets help each other out by leveraging the resources Minnowbooster provides by using my referral link
Start your collection of Splinterlands today at my referral link
Expand your blogging and engagement and earn in more cryptocurrencies with Publish0x! Sign up here!
The best new browser to protect your privacy while still being faster and safer. Try the Brave Browser today with my affiliate link here: https://brave.com/wdi876
Try the Partiko Mobile app to engage while on the go with my referral link
Get started on the latest game on the blockchain Drug Wars by signing up here!
If you select one of my above referral links, I will sponsor a @steembasicincome SBI in return. Let me know if you do so in the comments below!

DISCLAIMER: The information discussed here is intended to enable the community to know my opinions and discuss them. It is not intended as and does not constitute investment advice or legal or tax advice or an offer to sell any asset to any person or a solicitation of any person of any offer to purchase any asset. The information here should not be construed as any endorsement, recommendation or sponsorship of any company or asset by me. There are inherent risks in relying on, using or retrieving any information found here, and I urge you to make sure you understand these risks before relying on, using or retrieving any information here. You should evaluate the information made available here, and you should seek the advice of professionals, as appropriate, to evaluate any opinion, advice, product, service or other information; I do not guarantee the suitability or potential value of any particular investment or information source. I may invest or otherwise hold an interest in these assets that may be discussed here.