I wanted to share this small yet meaningful achievement with all of you. and to thank everyone who has help and supported me thur far on my Steem journey.
Thank you all so very much.
I hope to go far beyond this but for now it feels great.
And on a side note
Just so this post is more the a single photo and a few words, I thought I would add a screen shot of my #steemmonsters bonus cards. I think I did pretty well this season.I reached silver three and received 12 cards. Including a few rares and an epic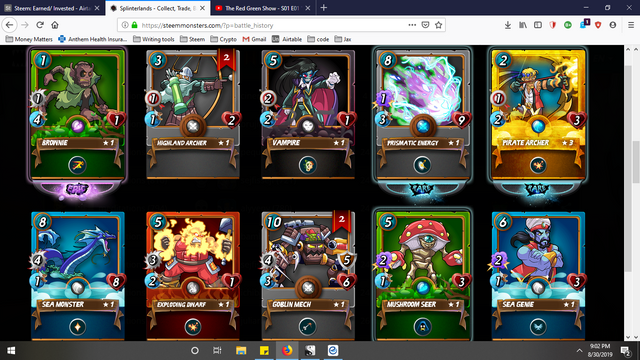 Thank you all again for all the support and kind words.
I will end this here, sorry for such a tiny post. I am working on more longer form writings and will hopefully be posting soon.
Have a good night yall
~meditations~