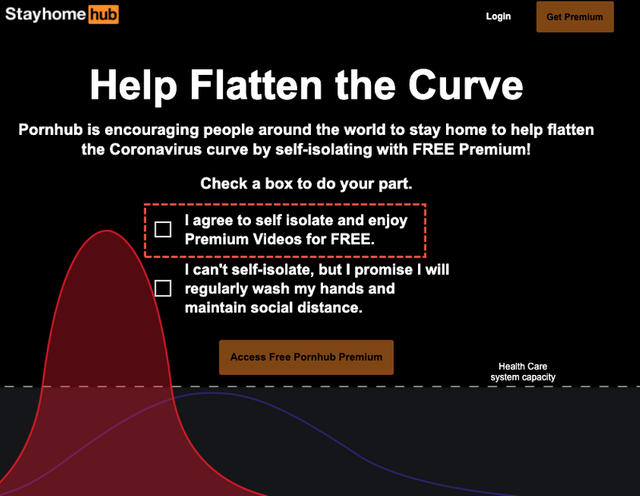 With the coronavirus spreading Pornhub has took the liberary to giving away free premium membership on their site since many countries are on lock down. No kidding!
Pornhub is doing their part to help out with donating PPE to local governments in the US and Europe.
https://www.zerohedge.com/markets/help-flatten-curve-pornhub-offers-free-premium-service-everyone
Go check it out! No time like the present being stuck at home.