Lets see the usage of both chains for today to see who gets more of the market here actually and who is more popular after all the "marketing" we got here.
TRON Markets & Volume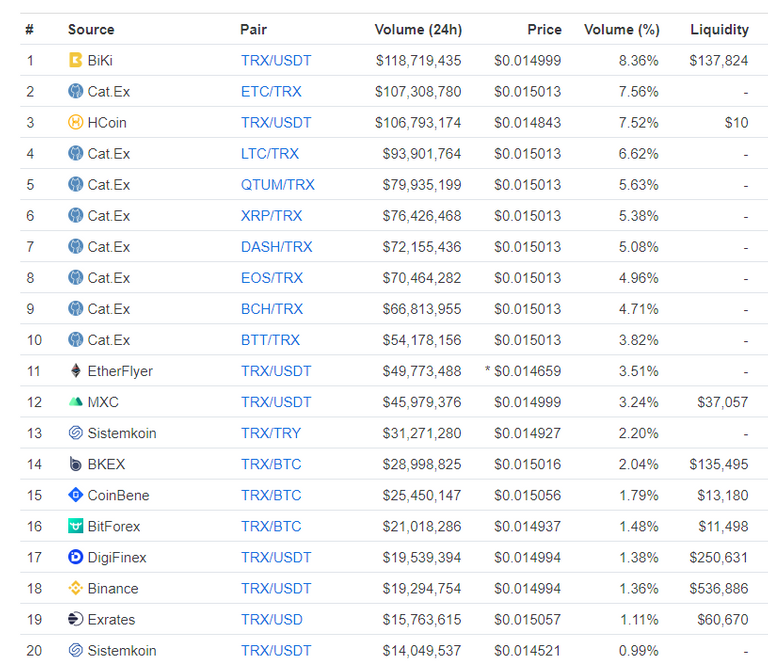 Volume 24h: $1,419,366,392 USD // 178,610 BTC
STEEM Markets & Volume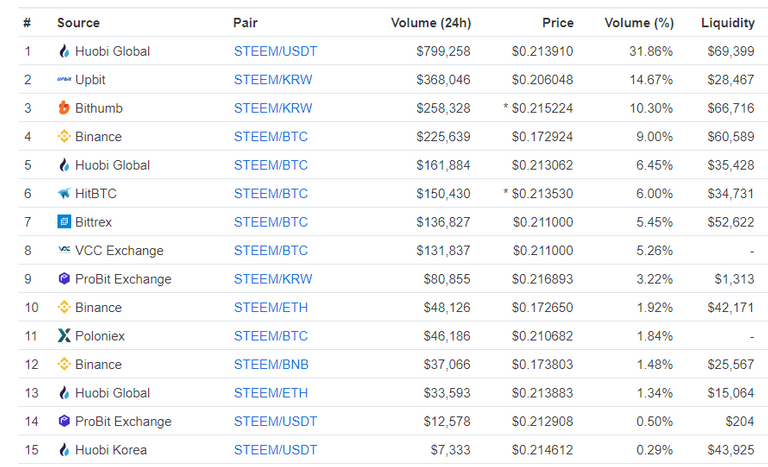 Volume 24h: $2,508,137 USD // 315.64180716 BTC
Summary of this section:
STEEM top15 exchanges and pairs look better, have liquidity (which means they prove volumes to CoinMarketCap) and come from various famous exchanges without some strange ones in the top doing the volume. TRON wins with the volume a lot though.
dApps Usage
I could go to TRON vs STEEM dApps but ther is not need. I go to "top 15 most popular global dApps on all blockchains". That is better to see.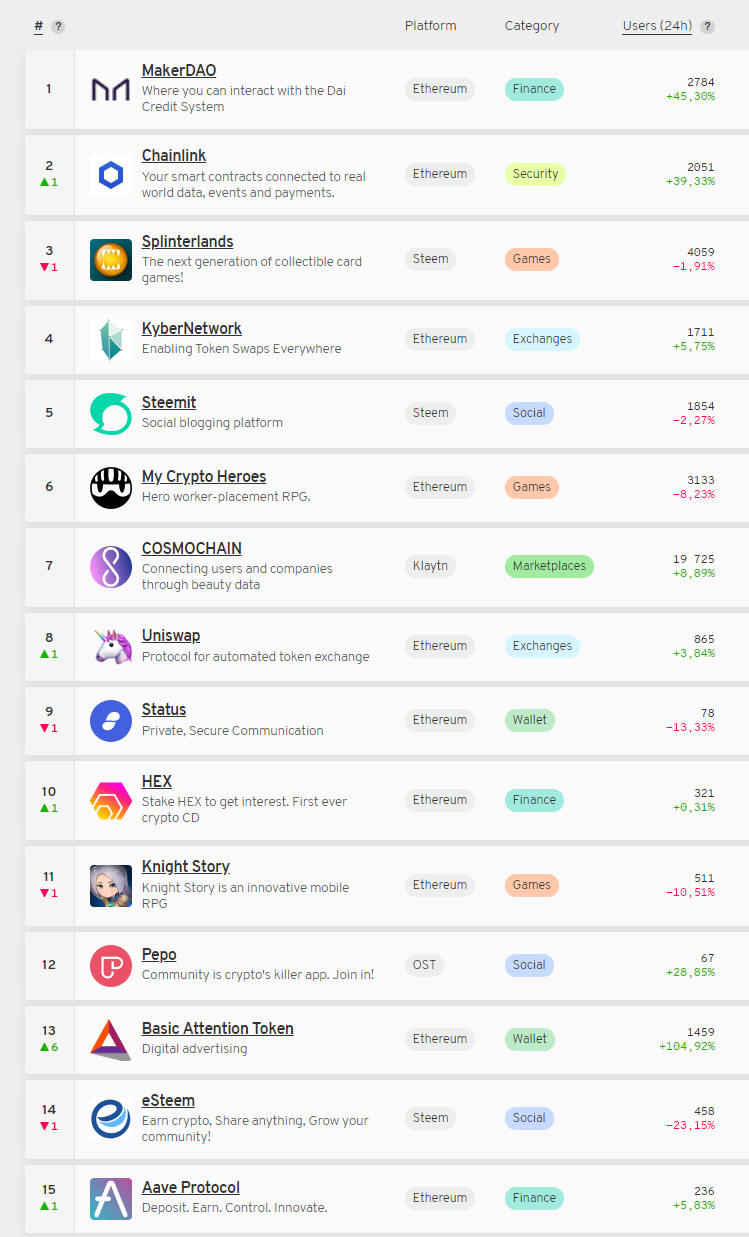 Summary of this section
Within top15 dApps in the world STEEM and Ethereum dominates. Not a single thing from TRON here.
Worth to note that Steemit.com (top5 dApp in the world) is owned by TRON (or rather the CEO, not sure how it was bought by company and which etc) but runs on STEEM blockchain.
Usage of blockchain
Here again i could compare just TRX vs STEEM but to give this a bigger picture i will compare usage of all blockchains.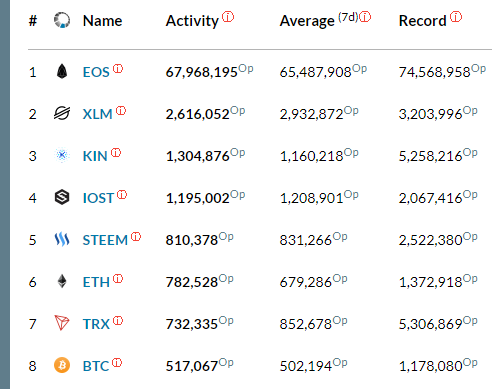 Summary of this section
What to add, STEEM is top5 used blockchain, TRX is top7. Bith are more used than Bitcoin but TRX is used less than STEEM and STEEM beats even ETH despite it has way more dApps.
The jury call ?
STEEM 2:1 TRX
No Bias here. Pure stats.
And i do not claim TRX is a bad chain i just show how popular the chains are in 3 different ways - by trading, by using them (here is all actions sending of coins etc too) and playing with them.
REAL WAYS TO MAKE PASSIVE INCOME FROM CRYPTOCURRENCY - DOWNLOAD FREE EBOOK NOW