Of course STEEM trades on Binances international and worth to mention that ive found the initial community voting there that became global action on Steemit. We got there different way though but doesnt matter.
Now they detached US users from others (like most exchanges do) and made Binance.us
If you have Twitter account (and you should as most votes to add Steemit to exchanges like Okex/Huobi/Binance needed those) you can now help us get STEEM to US users.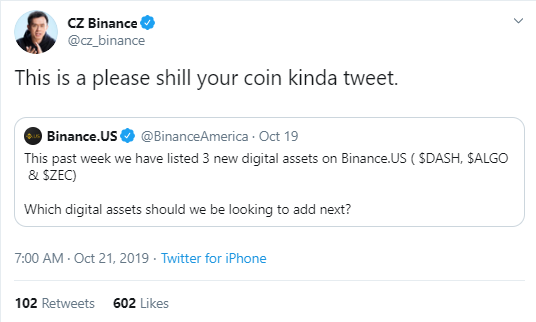 All you need to do is reply to this tweet with $STEEM or/and #steemit tags and maybe explain more. Here is his tweet:
You can/should also retweet mine which is a top reply for now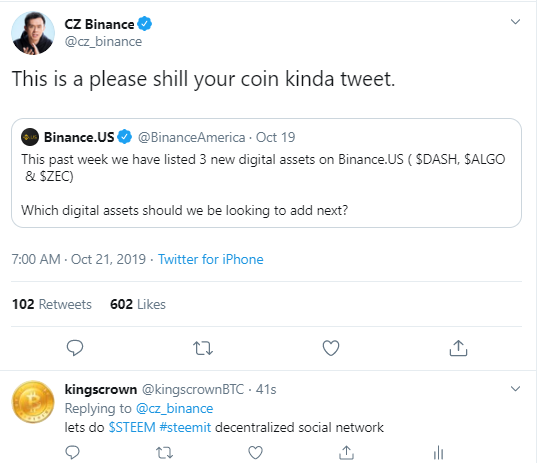 MAKE PASSIVE INCOME FROM CRYPTOCURRENCY - EBOOK FOR FREE DOWNLOAD NOW