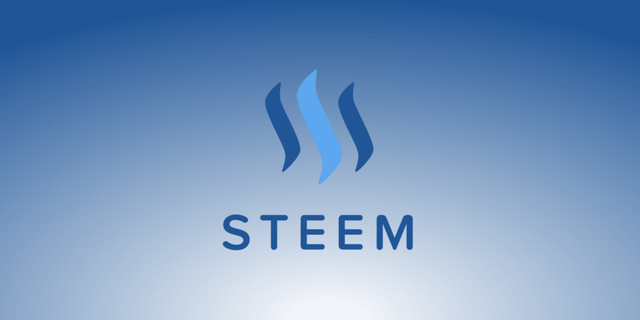 Steem has been rather volatile these past few days, but this is likely just the beginning
After spending much of the past year between $.11 and $.15, steem finally broke out to he upside in a major way.
It saw large volumes, mostly on the Asian exchanges, and prices rocketed up to $.22 near the peak.
For most, $.22 doesn't sound like anything to be excited about, but for those that had been accumulated during this $.11-$.15 time period, that represented about a 50% gain in about a day's time.
Something that not too many people can sneeze at.
Given that kind of move, it is fully expected that some of those gains will retrace.
Mostly for the reason I just mentioned above.
Anyone that has been accumulating these past several months, it represented a nice spot to ring the register.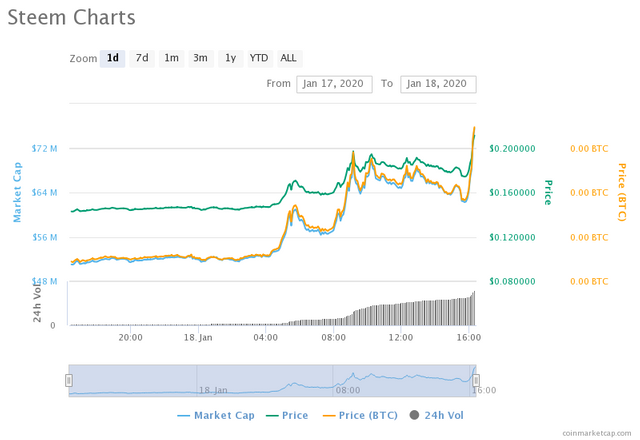 (Source: https://coinmarketcap.com/currencies/steem/)
However, I don't think that move up was all the excitement we are going to see with steem this year, not by a long shot
I am not sure exactly what triggered the bullish move, but there is a decent chance it had something to do with the disappointment surrounding EOS not launching their much anticipated Voice on the public EOS mainnet.
More about that can be seen here:
https://steemit.com/steem/@jrcornel/is-voice-not-being-run-on-the-eos-mainnet-the-reason-for-steem-s-gains
However, even if it had nothing to do with that, it doesn't make me any less bullish on steem.
Even if it was just a random pump on steem, that is still good news.
We haven't seen too many random pumps in steem over the past 2 years, almost to the point where it seemed like pump groups had kinda given up on ol' steem.
So, given that context, it is nice to see that steem is still on their radar, if that is indeed the case.
Finally, steem has some major development coming and SMTs and Communities are likely just the tip of the iceberg
There are a ton of things that steem can improve upon that will make it more attractive to investors as well as ordinary users.
From things like lite accounts, faster power downs, major marketing campaigns to some other proposals that have been floating around, I think steem will be a much different animal by the end of this year compared with what it is today.
And this will all be happening while bitcoin is very likely going on a massive bull run of its own.
The halving traditionally has been very good to bitcoin prices and we are less than 4 months away from the next one.
That kind of bullish background plus the steem specific developments have me very bullish for steem going forward.
Anyone that took profits at $.22, good for you, but just make sure you aren't kicking yourself when we are dollars again at some point within the next 18 months.
Stay informed my friends.
Image Source:
https://coincentral.com/what-is-steem/
-Doc