And the irony continues...
Steem just got listed on another exchange.
We are in the midst of a very public stalemate with Justin Sun, Tron, and just about all the witnesses.
However, that hasn't stopped steem from getting on a couple more exchanges.
Recently KuCoin announced that they would be listing steem:
https://steemit.com/hive-168689/@jrcornel/steem-define-irony
And now, due to Justin Sun and Tron, Poloniex announced they will be re-listing steem as well: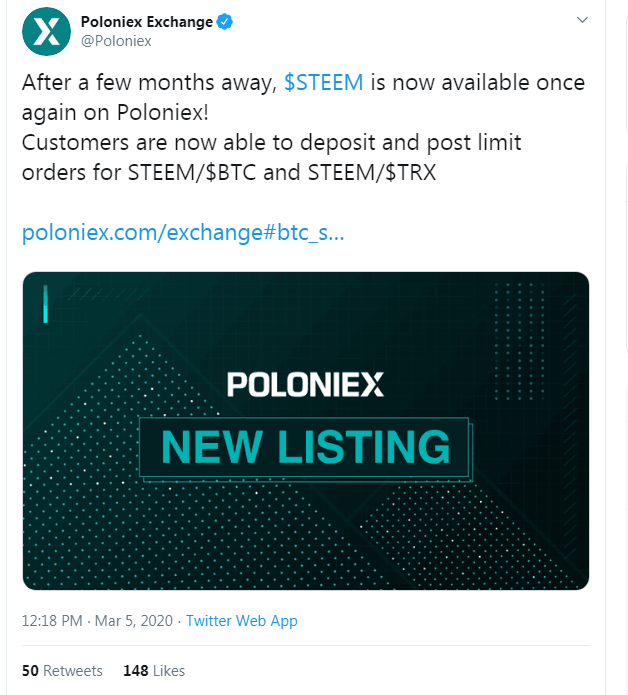 (Source: https://twitter.com/Poloniex/status/1235645908772990978)
Steeming on...
This listing wasn't all that surprising as it was announced it likely would be added previously and Poloniex is now owned by Justin Sun and Tron.
However, with all the drama as of late, I was personally starting to wonder if we would still see the listing.
It's ironic in that during perhaps steem's most controversial (and darkest?) times, it is finally getting listed on more exchanges, something that hasn't happened much in the past couple years.
I'm not sure how much the Poloniex listing will actually matter as I still don't think US based users can use it and the rest of the steem community probably won't use it out of spite, but either way more exchange listings in general are always welcomed in my book.
Stay informed my friends.
-Doc