The more drama the more exchange listings for STEEM!
If nothing else, steem has gotten more exposure and publicity than ever before during these past few weeks.
This has resulted in countless news articles and comments from heavy weights within the crypto industry.
It has also resulted in new exchange listings for steem...
Pionex announced a couple hours ago that they are now adding STEEM to their exchange: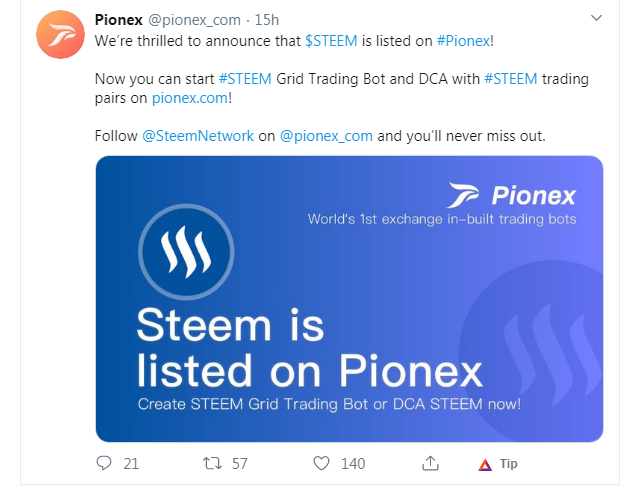 (Source: