Ethereum sees skyrocketing fees and long block times, steem solves that
Due to network congestion during this recent crypto route, ethereum is seeing all kinds of network issues.
It is seeing prolonged block times and increasing network fees.
Check it out: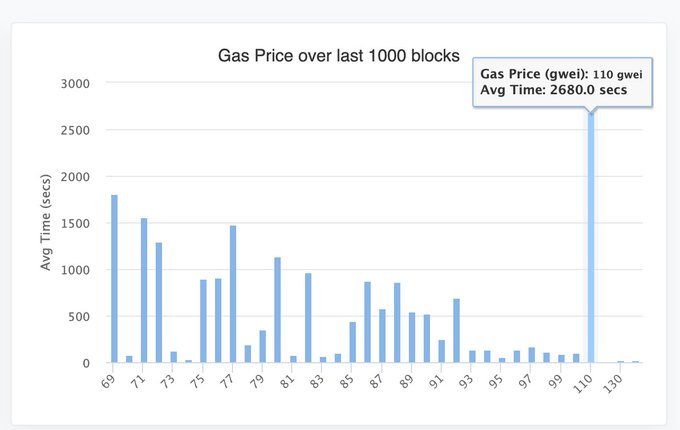 (Source:
1238106545407262722) twitter metadata:TWlrZU5lcmRVS3x8aHR0cHM6Ly90d2l0dGVyLmNvbS9NaWtlTmVyZFVLL3N0YXR1cy8xMjM4MTA2NTQ1NDA3MjYyNzIyKXw= ~~~
The current confirmation time for transactions is roughly 44 minutes.
Yikes!
Steem solves all of that.
Steem has 3 second transaction times and ZERO fees.
Probably a good reason why Ethereum is transitioning over to POS.
Though, last I heard it was going to be beginning of 2020, now end of 2020, if not 2021.
We are already there.
Oh and Hey Justin...
Justin Sun @justinsunsteemit we really need you to update your price feeds.
If you are going to control half of the witness slots you need to update your price feeds if you want the steem blockchain and steemit.com to continue to function as intended.
If it doesn't, you lose your investment.
It's your call, but please just do it.
Stay informed my friends.
-Doc