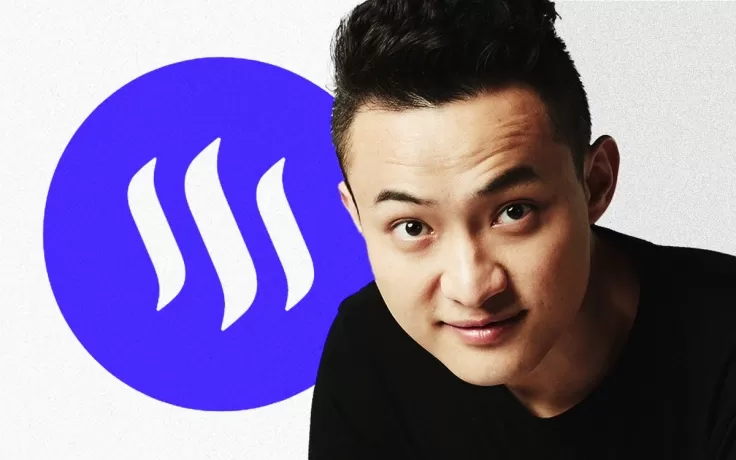 There is a ton of smoke right now surrounding some sort of Tron and Steem collaboration
Whether it's a partnership, acquisition, or something else I don't know, but there is something going on there...
A few weeks back the crypto webs were a flurry with a leaked news announcement stating that Justin Sun and Tron were acquiring Steemit.com.
The first to leak the news was a $220 million Chinese media company called Mars Finance https://news.huoxing24.com/20191209235130489696.html.
The news article has since been taken down and neither Sun nor anyone from Steemit,Inc would either confirm or deny these rumors.
It still can be seen here though:
https://globalcoinresearch.com/2019/12/09/breaking-justin-sun-and-tron-to-acquire-steemit/
Regardless, there seems to be something going on between Steemit/Steem and Tron/Sun.
Where there's smoke there's fire?
Often times fake articles like the one above get drummed up to create interest, which could easily be what happened in this case.
However, there is some other smoke worth mentioning that may mean we need to think twice before outright dismissing these rumors...
This appeared at the beginning of this year:
(Source: https://steemit.com/tron/@viraldrome/tron-and-steemit-partnership)
Steemit was listed as a "partner" at the niTROn Summit 2019.
Not sure exactly what that means, but it was interesting to see Steemit included on that list along with some other official partners of Tron.
There's more...
This one we likely all remember very well...
A few months prior to that partnership listing, we had the CEO of Steemit (Ned Scott) exchange a few tweets with Mr. Sun about some sort of possible collaboration: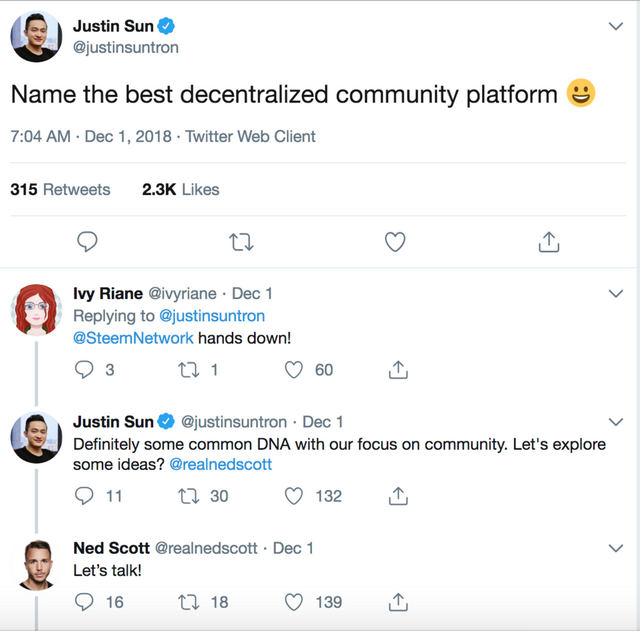 (Source: https://mobile.twitter.com/justinsuntron/status/1068641844165206016)
Again, nothing definitive there, but it adds to our collection of "smoke".
Tron announces yet another new acquisition...
Then, just yesterday Sun has taken to twitter to announce that he has made a new acquisition that won't be announced until early next year.
https://www.cryptoglobe.com/latest/2019/12/tron-s-justin-sun-announces-new-acquisition-as-rumors-point-to-steemit/
Again, I am not sure if this sounds like Steemit or not, it actually doesn't to me, but it's interesting all the smoke we have surrounding these two and as you know, where there is smoke there is usually fire.
Twitter seems to think there is a ton of smoke as well: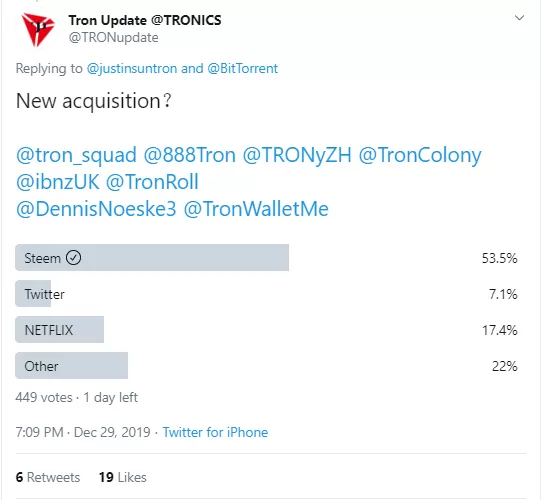 (Source: https://u.today/justin-sun-teases-new-bittorrent-acquisition-announcement-will-it-be-steem)
I also find it interesting that neither sides have publicly denied the Steemit/Tron acquisition rumors.
Neither side is obligated to do so of course, but it is rather interesting to me that both sides have remained silent...
Perhaps there is some sort of deal in the works that involves SMTs and cannot officially be announced until those are actually launched?!
Even if that is not the case, at the very least, there does seem to be some sort of collaboration between the two.
Stay informed my friends.
Image Source:
https://u.today/justin-sun-teases-new-bittorrent-acquisition-announcement-will-it-be-steem
-Doc