CZ of Binance is talking about Steem and he doesn't even know it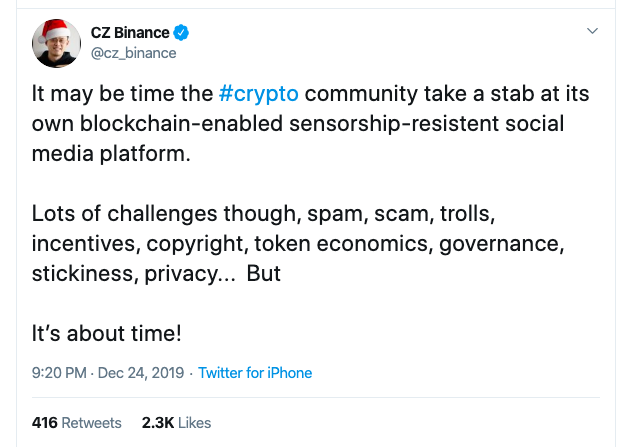 CEO Changpeng Zhao is talking about steem and steemit and he doesn't even realize it
The YouTube purge of Bitcoin and crypto related content is reaching fever pitch.
As I type, more and more crypto YouTubers are finding their crypto and bitcoin related videos taken down.
What started with a few content creators noticing this has turned into a rather long list and a full on purge.
Check it out: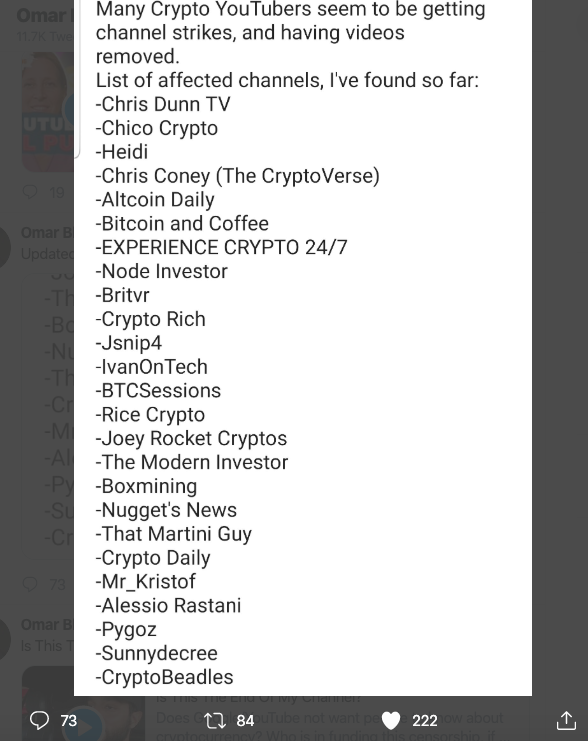 (Source: https://twitter.com/crypt0snews/status/1209593493649182720)
What is going on?
YouTube hasn't commented publicly on this yet so many are left to wonder what the heck is going on.
It does seem to be crypto centric, but not all crypto videos are being taken down.
Why is that?
According to crypto blogger Omar Bham, he has noticed a trend in videos containing external links being the main targets...
"It seems that a reason why YouTube would have to go after crypto channels is any links to external websites/exchanges in video descriptions."
(Source: https://twitter.com/crypt0snews)
Whatever the reason, this is the perfect time for steem to strike.
Steem needs to strike while the iron is hot!
This is perfect opportunity to pull content creators from YouTube and get them to make steem their new home.
Anytime you see any of these frustrated content creators on twitter or anywhere else, be sure to leave them a comment and remind them of steem.
The guy I linked to above posted that he is moving to LBRY, a site with a tenth the market cap of steem and less history.
I am hoping that is just because he doesn't know about steem, which is what we need to help change.
Link me to some comments you have made to frustrated content creators and I will throw you some upvotes.
This is the time when we need to strike!
Stay informed my friends.
-Doc
---
---