Did you know that you can create new Steem accounts not only for free but instantly? No longer do people have to wait a week or more for verification from Steemit.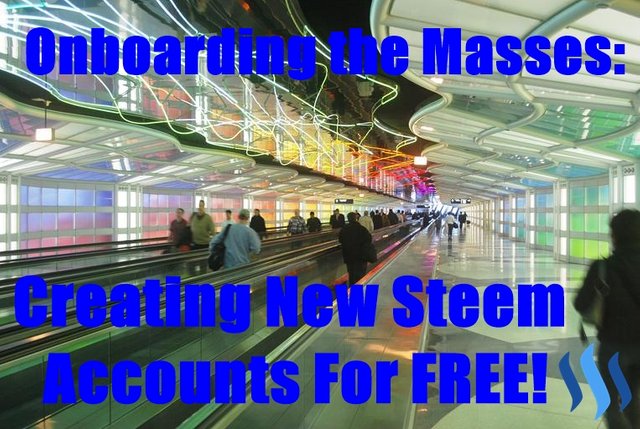 There are several ways to create new accounts on the blockchain but I'm going to cover one of the quick and easy ones that is provided by SteemWorld. In order to use this feature your account will need roughly 5,000 STEEM Power, or you can just pay the 3 STEEM fee if you don't have that much SP.
At the bottom of the site under the "Tools" section there is a function called "Account Creator" which allows users to leverage their Resource Credits to generate account tickets, which can then be used for account creation as needed at a later date: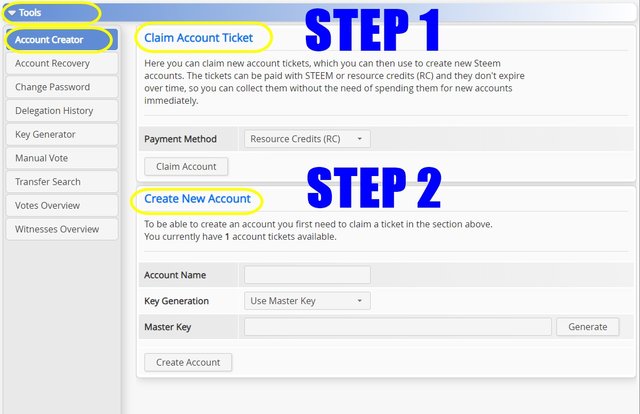 Under "Claim Account Ticket" select your payment method, either Resource Credits (RC) or 3 STEEM, this will create a new account ticket. Users are free to claim as many new tickets as they have RC's to do so, however your RC will only regenerate about 20% per day just like your Voting Power.
Under "Create New Account" you can claim a new account with one of these tickets. Simply enter an available account name and then under the Key Generation select "Use Master Key" and click the Generate button. Be sure to back-up all of your private keys in a safe and secure location for future reference!
Congratulations! In just a few quick steps you have made a new account. If you aren't ready to pick a username just yet that is fine, you can accumulate the account tickets or future use.
By saving up these account tickets the whales and dolphin on Steem can help to increase network adoption. They can start making accounts for friends and family members to give away in order to save time on the registration process. I am able to create about two new account tickets per week so I will be saving these up and using them to bring new content creators to the blockchain.
New account creation has always been one of the major hurdles on our platform and we can all do our part to make this step as easy as possible :) If we could each just bring even one other person to the community then we could revitalize Steem.