---
. . . Buy Christmas Cards 😂
---
And I get to try Palnet for the first time since everything else still seems to be inaccessible . . .
I took this photo this afternoon when I went into a shop to buy a card for my niece's birthday. And yes. Those are Christmas Cards. 😱
Yep. Really. In September. Totally Nuts!
That's it then. Enjoy your extra free time!
---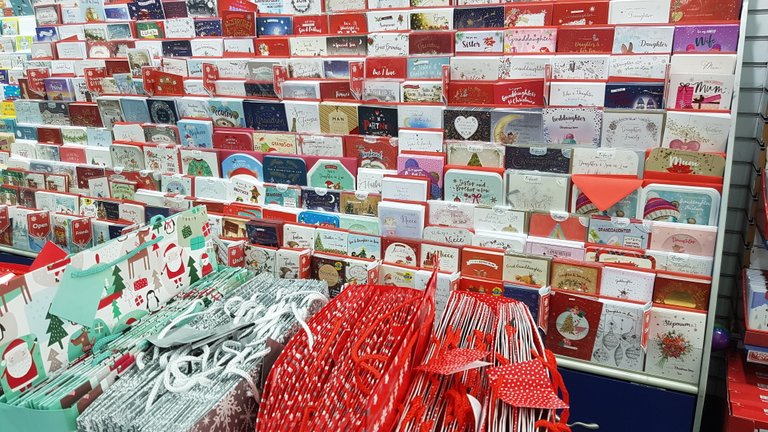 ~ ~ ~ ~ ~ ~