---
Feeling Poorly So Glad For The Day Off
---
When I got yesterday morning my plan was to get some Steem Monsters games under my belt irst thing because I was due to meet a friend at 10 for a craft morning.
When I discovered the Blockchain was down I was able to use the time to work on my investment spreadsheet which I've been wanting to do for weeks but keep running out of time.
Then my friend phoned to ask if I fancied meeting her at 'The Meeting Place' - an outside cafe on the beach - to have a coffee and catch up before going to her house.
I was happy to do so as it was a beautiful day and we wanted to make the most of it as summer draws to an end.
I took this photo on my walk to the cafe.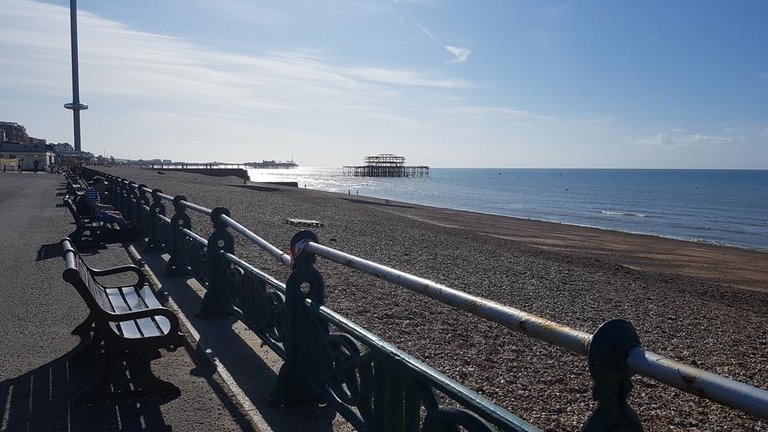 ~ ~ ~ ~ ~ ~