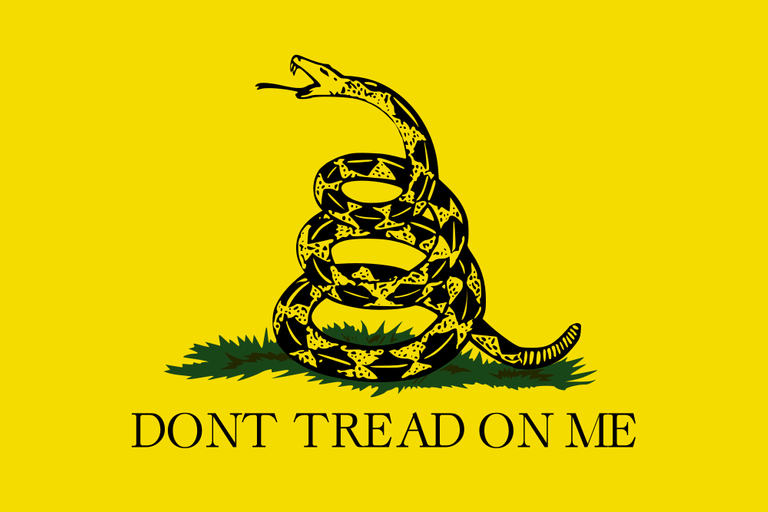 Following today's meeting of @justinsunsteemit with the Korean community (summarized here https://steemit.com/steemhostiletakeover/@ausbitbank/meeting-between-justin-sun-korean-stakeholders-steem-witnesses-and-steem-foundation-12-03-2020), and the previous ones with the witnesses, I have a few words to say.
The TRON factor
Basically, according to @justinsunsteemit, what's good for TRON is good for STEEM. Well, I totally disagree with that. TRON IS NOT STEEM. STEEM has its own community and mechanics put in place and tweaked through the years to balance usability, reduce abuse and reward milking, without compromising security. I will not support anything that destroys those mechanics to please 1 guy and 3 exchanges. Besides, Bittrex and several other exchanges declared on Twitter they would respect our governance and never interfere in it, so why is @justinsunsteemit still "representing the exchanges" and deciding what's good for them???
The Exchanges factor
Justin Sun: 13 weeks is too long for exchanges to stake
First of all, Justin Sun has no authority to represent the exchanges and doesn't get to dictate what's good for them. Exchanges have no business staking STEEM. In a DPOS system, they would possess incredible power over governance and allow hostile takeovers like @justinsunsteemit did. May I remind you, Justin did the same exact thing on his own chain by using his huge stake to push out SR's and get his way done.
Know this @justinsunsteemit, every major decision that took place on the STEEM blockchain took weeks, if not months of discussions to evaluate the impact, pros and cons. Some ideas came through, and countless ideas didn't. You come into our ecosystem and expect your TRONism to be implemented here, in a rush, under the pretext of "exchanges". If exchanges REALLY wanted things done on STEEM, let them send their own representative to talk to us. The only thing I see here, you only care about TRON and Poloniex (the so called "exchanges"), while you dragged Binance and Huobi into this mess by lying and deceiving them. Not just that, even after they woke up to smell the coffee, you kept doubling down with the lies on Twitter, taking snippets of code, that was never implemented, out of context. Luckily, Binance and Huobi quickly removed their votes after the PR nightmare started for them, and at least Binance finally admitted their mistake, apologized and started their power down. Huobi too is powering down. I don't think Binance and Huobi will play your games ever again, not after the backlash they got from the community, not after you jeopardized their reputation to satisfy your opportunism; why should they listen to you ever again?
All warfare is based on deception - Sun Tzu
The Poloniex factor
So, two of your "exchanges" bailed out on you, and you're only left with Poloniex which is still voting and hasn't initiated a power down. By the way, I'm sure everybody knows that you acquired a stake in Poloniex (https://www.cryptopolitan.com/justin-sun-buys-poloniex-share/). Such a great conflict of interest, isn't it? So my friends, when you hear Justin Sun still talking about "exchanges", he really means Poloniex. STEEM has suffered countless frustrations with Poloniex in past: weeks and months of lengthy disabled wallets, no customer support, lower prices (market outlier). The shittiest exchange on this planet, all of a sudden announcing relisting STEEM and swaps with TRON! That doesn't inspire trust for me, in fact, if it smells like shit and looks like shit, what is it?
The Korean factor
Since Justin stepped into our doorstep, from a shady sale with @ned, all we saw from him was a happy face, with actions that speak louder than words: hostile takeover of a blockchain, labeling the duly elected witnesses by the community as hackers, misleading exchanges into locking up their customers funds and constantly pushing for changes that go against security and abuse prevention. Furthermore, now he's in bed with the Korean community (@proxy.token) is being friendly to them to hold the blockchain hostage to their demands. Not only does STEEM has an external force controlling it right now, but an internal one. The sock puppet witnesses are mainly supported by the following actors: @justinsunsteemit (the ninja-mined stake), @ned (yes, Ned came out of the abyss to shill for TRON, on Discord and Twitter), @poloniex and @proxy.token. Despite the effort by me and several other witness to reason with the Koreans (replying to their posts and participating in their Discord channel), they don't seem to budge and don't seem to understand, but gladly and mutually dance with Justin Sun, he's their savior from those evil downvotes, right?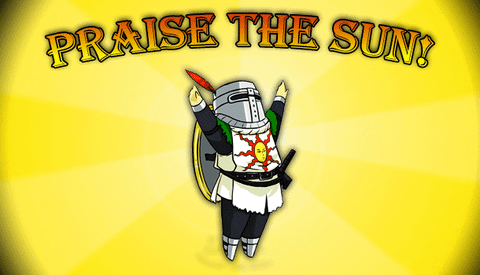 The Stalemate factor
At this point in time, we're at a stalemate, with roughly 50/50 legit vs sock puppet witnesses, nobody is truly controlling the chain and nobody can hardfork the other. DPOS is still under attack, it definitely needs trustless reform to avoid such an incident from ever happening again. It will take time and careful considerations before any change is implemented. I've said this many time and I repeat it: hardforks with significant changes take lots of time discuss, decide on, develop the code, test, coordinate, update/replay the servers, execute and fix unintended bugs. It's not a simple thing to do, it's not like making toast. We're talking about months of work.
The Invade and Preach model
Justin and TRON kind of reminds me of a certain superpower... it invades other countries to spread "democracy", only resulting in civil wars, division, pillaging, chaos and death. I think we're experiencing the same thing with STEEM. We were a peaceful family, sure with disagreements and internal fights, but we love our STEEM and in the face of invasion, we showed the world that we can put our differences aside, come together and fight to protect our turf. Justin Sun rattled the wrong cage.
The Blue Pill factor
Since his acquisition of Steemit Inc, Justin hasn't been straight forward. Doubtful and conflicting statements mixed with back pedaling and PR manipulations. In essence, he's been trying to force feed us a blue pill. What the hell is going on? STEEM will move to TRON and swap tokens. Oh no no, he wants fast power down so the exchanges get their token back. Oh no no, he's an investor, he's here to make money. Oh no no, he wants to move the ninja-mined stake to the exchanges so he can feel SAFU and develop STEEM so we're all a happy family. How does moving a HUGE stake onto an exchange give any transparency or support for development? At least when @ned was around, the ninja-mined stake was on-chain and we could monitor what was being done with it. Even a little 5-year old can see that the second that stake is moved to exchanges, it's going to get dumped. Why not, some said: "let him dump, we could buy cheap STEEM". Oh yeh? If that happens, price gets trashed, expect more whales (bad or otherwise) to gain more power. And assuming the worst, price doesn't recover and STEEM is destroyed; who would bother buying a coin turned into shitcoin? It's difficult to predict the future and its outcomes, I can only speculate, but always be prepared for the worse and try to prevent it.

My stance on the matter
I previously voiced my position and I'm standing by it. Justin doesn't inspire confidence for me, and until I see some concrete action and commitments on his behalf, I won't believe anything he says. Blue pill ain't my style.
---
PALnet curator https://www.palnet.io

Creativecoin curator https://www.creativecoin.xyz

---

Available & Reliable. I am your Witness. I want to represent You. 🗳 If you like what I do, consider voting for me 🗳