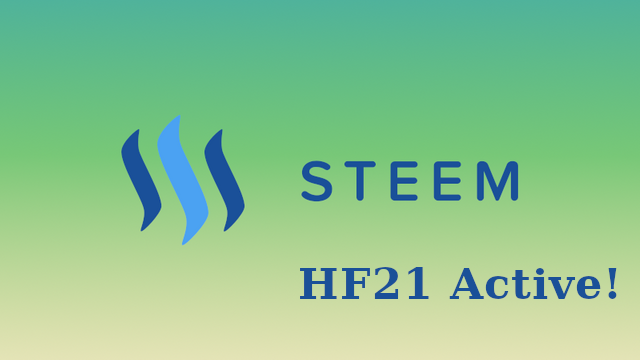 ---
Yeah yeah, I know, I went with the lazy editing of a previously used featured image. Didn't even get the font right for the second line of text. It doesn't matter though... What does matter is that we're finally able to post again!
Not that it took that long, I had already expected to spend a couple of days away from Steem, so I'm ecstatic that the HF21 problems only took like 5 hours (just an estimation).
I hope everyone has adjusted their auto voting settings, because the ideal voting window has changed. I've set my auto-votes to either 4 or 5 minutes, I'll be closely watching whichever setting brings me most curation rewards.
Talking about curation rewards... That's one change I'm really excited about! I'm really expecting to earn a lot more SP by curating content, so look forward to me scouring the New tab more frequently. Now I don't even have to scroll down as much, I can just vote any post older than 1 minute. You know how much time that saves me? Yeah, a whole lot!
I'm absolutely 100% positive about this new hard fork! I really hope you are too ;-)