So with all this drama going around with exchanges, a few have started to take note and we've seen Biteeu Exchange and Ku Coin offer to list STEEM and they just did it out of their own. I think a few pushes from the community might just be enough to get a lot more exchanges on board, especially if we mention we already have 2 rallied behind us.
That's the thing with momentum, people like jumping on the bandwagon, all they need is a little push and if we can use that to the advantage of Steem then why not? We're not listed on very many exchanges when we compare it to other cryptocurrencies and its shame. A lot of them only used ICO money to buy their listings and aren't even doing much with it.
I think it's a perfect time to open us up to the market with their being so much chatter on crypto twitter and the media about us. If we can reach out in numbers to these exchanges, who knows? They might feel the need to list us and keep the movement going. The more listings we get, the more media coverage and so the ball keeps rolling.
I've looked at many of these exchanges Twitter pages and not much goes on here, it's only going to take a few tweets and @tags to get them to take notice.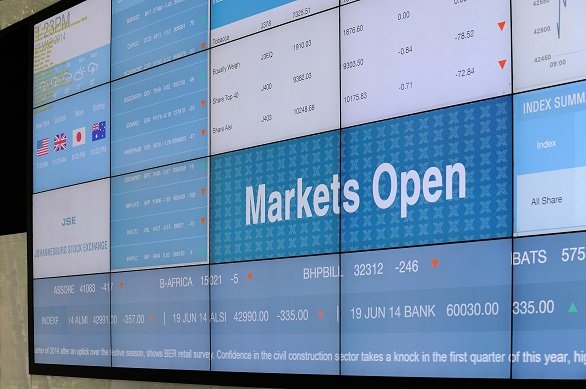 Image source: - jse.co.za
Exchanges to reach out to
I thought I'd just do a quick scrape of coin market cap and pulled together a list of exchanges that they had and that steem was not listed on and thought we could use this as a resource list to reach out to the guys with some of that Twitter magic the community has been making the most of over the past week.
If you've got Twitter and some time to kill on the loo, why not drop them a Tweet, a few hundred of us hijacking their tweets surely would get a response out of them. Let's use the #steemhostiletakeover trend to our advantage.
So let's take a crack at it, ya'll been hella vocal so far on Twitter, Why stop now?
---
Have your say
What do you good people of steem think? Should we be milking this media frenzy for all its worth?
So have at it my Jessies! If you don't have something to comment, comment "I am a Jessie."
Let's connect
If you liked this post sprinkle it with an upvote or esteem and if you don't already, consider following me @chekohler


---
| Buy & sell STEEM | Donate LikeCoin For Free | Earn Interest On Crypto |
| --- | --- | --- |
| | | |