After the Troninator tried to stage a hostile takeover just about 36 or so hours ago, the Steem communities, and the Witnesses representing them, have rallied to bring back the governance of the Chain back into order, and away from the hostile witnesses which were voted in using SP stored in certain exchange (and some other) accounts.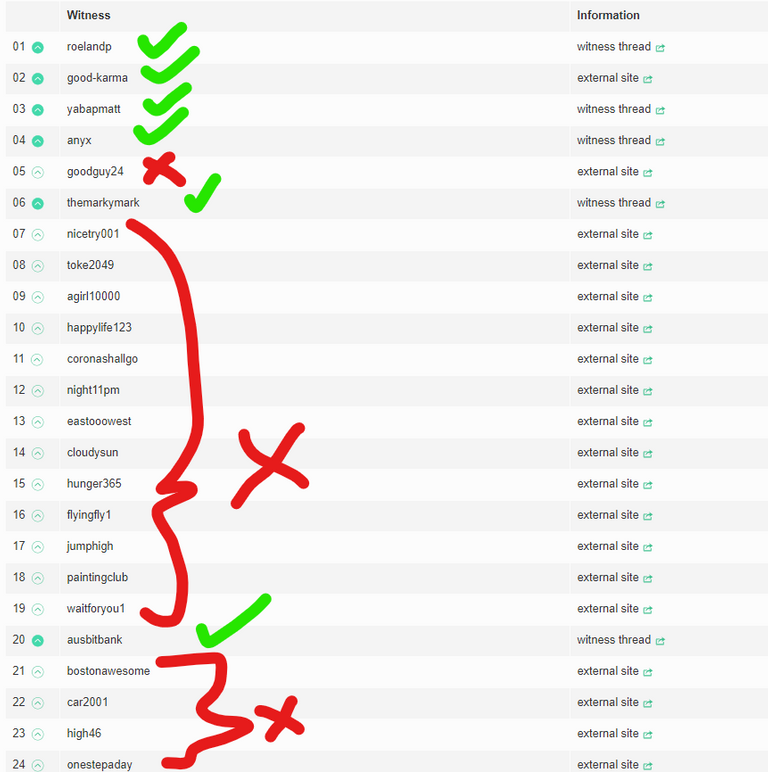 It's very reassuring to see, that as a united community, we can fight back against such hostile measures. But the fight isn't over. We have some witnesses back in the top 20, but not enough to regain community-voted governance. The witness list is also getting a bit mixed as we fight back, so here is the list of Hostile Witnesses ( I call them TRONinator Withnesses) we DO NOT want in the top 20: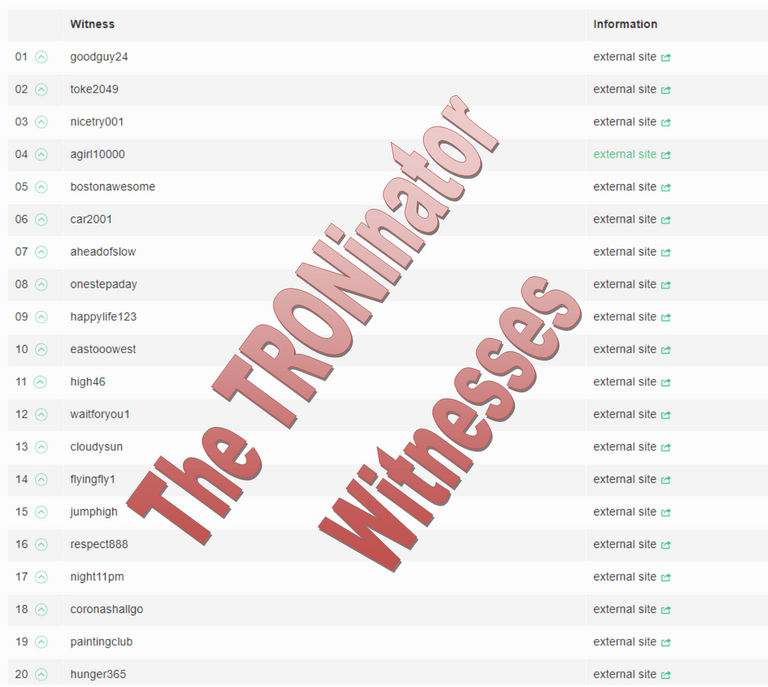 If you have voted for any of these, and you want to see order restored to the chain, then remove you votes for these witness accounts.
We first need to restore order, and regain control. While this is happening, I sincerely hope the Witnesses are discussing, with their communities, a way forward, with governance which protects against the misuse of exchange, or pre-mined, funds in order to exert a centralized control or the chain again. Are registered exchanges, and other accounts with pre-mined stake going to have stricter controls in place to prevent future abuse? What form will this control take? Will their be a new documented policy put in place which defines a governance model for accounts which are used as vessels for exchanges or pre-mined tokens?
This is just the beginning, and a lot of valuable lessons are being learned while this all unfolds. At the very least, more people have just learned the importance of using their witness votes.
There is a lot of good which could come out of this bad...
Have a great day!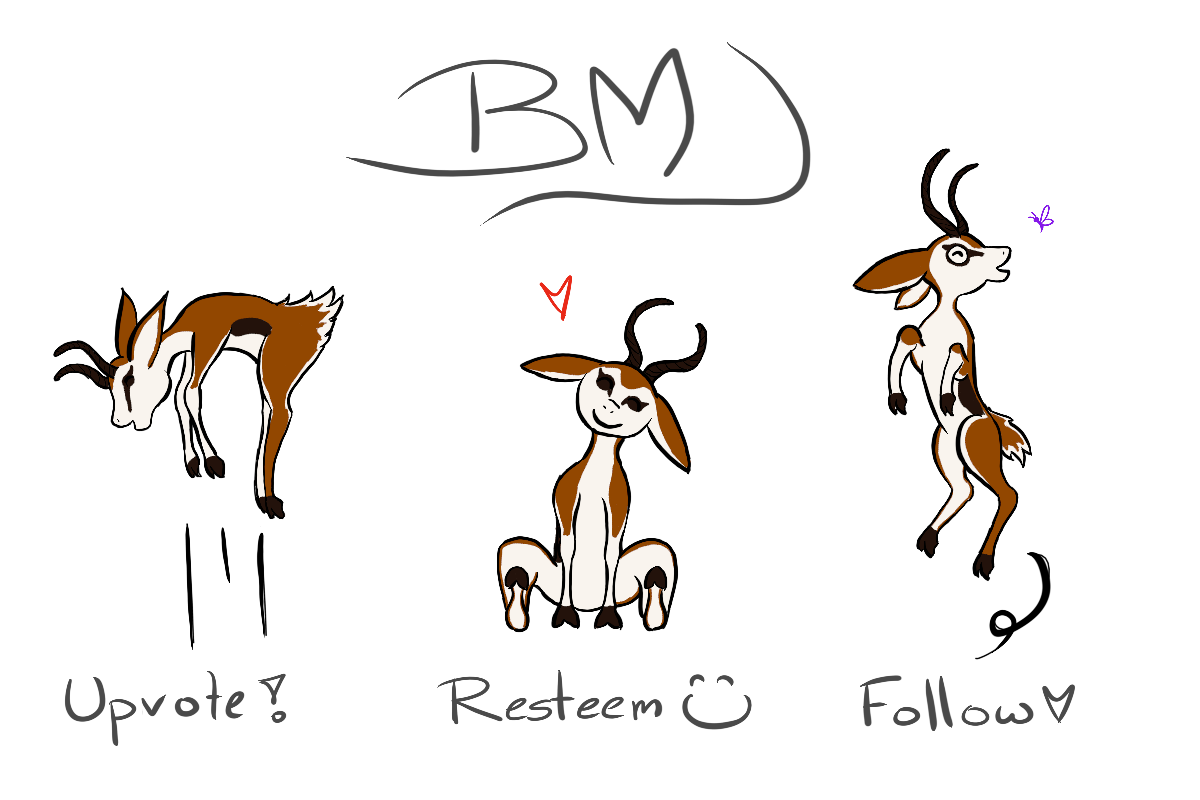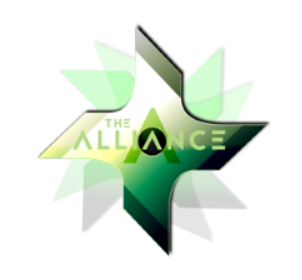 Team Australia, Team South Africa, and The Alliance banners by @bearone
My Awesome Upboks by @ryivhnn