You know it. I know it. All the Steem community knows it.
You can buy stake and a company, but you will never buy a Community.
It doesn't matter what Blockchain we are talking about or what coin is being discussed, the community is the most important part of it. Without it, without users, there would be no point of running a Blockchain.
We have proved the crypto world that it doesn't matter the size of your wallet, the community is stronger; we have demonstrated to all the skeptics that DPoS can be attacked, but will not go out without a fight; we have showed all the Bitcoin maximalists and all the Altcoin non believers that we're organized, know how to stick together and work for a common goal and, most importantly, that as a community we are unstoppable.
We are the Honey Badger of Communities.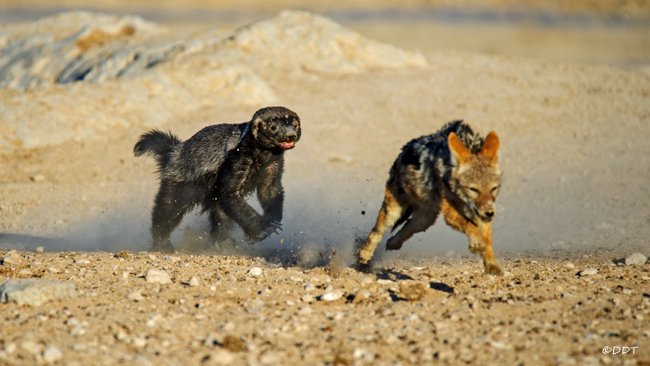 But we must not halt now. Now is the time to to keep pushing. Both for decentralization and for the sake of the community, we must keep spreading the word about how we fought a central entity, how we stopped a hostile takeover, and how we are more than just more than a Blockchain or some coin holders.
Because some people out there, might not know it. It our duty, no, not our duty, our commitment to the community to tell everyone about this.
The Challenge
Make a drawing, a painting, a photography, a GIF, hell you can even make a meme about this topic: Steem: The honey badger of communities, fighting to protect decentralization and DPoS.
Post it on Steem using the tags #hive-174578, #steem, #honeybadger, #blockchain and #posh. Remember to post it both on the community and on your steem Blog.
Share your art/meme post on Twitter (not a steemit.com link, only other frontends allowed) using the hash tags #steem, #cantbuyacommunity and #decentralization.
Share your tweet on the comment section of your post so we can go to Twitter and retweet it.
@ocdb, @blocktrades and I'm sure some other whales/curators will be curating these posts depending on the effort and quality of the post.
Joining this challenge doesn't automatically earn you a vote, you must put effort into making your art/meme and it's up to curators to vote on it.
Let's fight decentralization and this hostile takeover together.
Let's spread the word about how we are the Honey Badger of Communities!
This is a @blocktrades sponsored challenge, don't forget to vote for them, @ocd-witness AND all the real witnesses of the Steem Blockchain to show your support for decentralization!