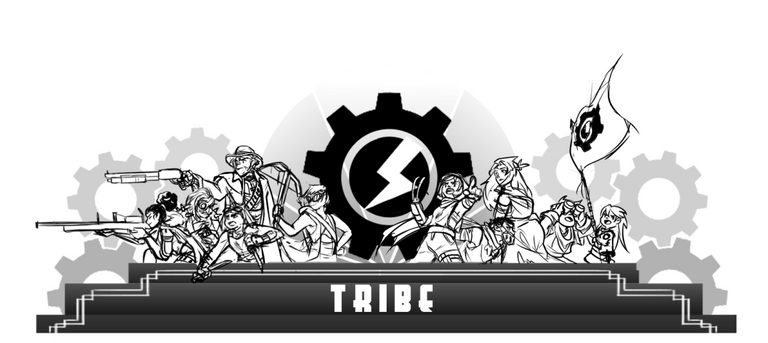 Well, this is a chance to give Marky a great big congratulations and show the power of a tribe all in one short post!
Marky got a pretty robust tribe package. He didn't get it all, but it's pretty close. That cost 5-10k ENG. I'm not exactly sure how much, but here's the good news. On the first day he sold $4000 worth of miners. 10k ENG was like $2500. This means that on his first day he did like 150% of the cost of his tribe. Literally everything else he does is already gravy. No debt, no ongoing costs, nada. Just all money in the bank from here...
Now, don't get me wrong. Not everyone can do this on day one. Marky is a top20 witness and a known entity. But he also doesn't even run a community.
That said others have done it. I'm pretty sure that neoxian was able to cover the costs of his tribe in under a week. Some people think I'm charging a lot, but honestly what you get and the returns make my costs literally dirt cheap. Just ask Neox and Marky!
People = the value
The people that can make a fortune with Tribes are the folks with existing communities or the ones most able to build them. People are the value. If you can gather people around a common interest and common token you're gonna do great!
Big ups!
Anyway, congrats to Marky and here's a virtual toast to your new tribe!
New Tribe logo
Oh yeah, that's a work in progress, but your tribe is your people who stick besides you like family in the hard times of things like an apocalypse or zombie invasion. Gettin' colorized soon, but I think it's bad ass af.