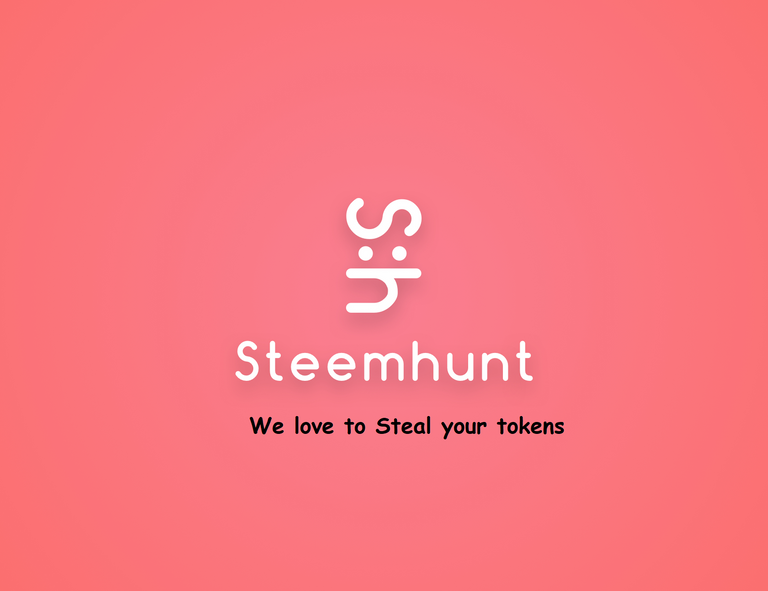 In a recent post by @SteemHunt on Steem, they have come out and said they are going to steal HUNT tokens from people who received them in the past.
Currently the list of users they stole tokens from are:
roelandp
netuoso
ausbitbank
therealwolf
followbtcnews
stoodkev
themarkymark (and his alt - buildawale)
BuildAWhale was added shortly after I managed to transfer 10K tokens out (the daily limit), they immediately blacklisted that account as well stealing 77K Hunt tokens.
Steem has truly become the place where nothing is safe and stealing tokens is the new thing to do.
In their post, they claim they need to steal Hunt tokens from these users to protect the community. They don't go on to explain how stealing Hunt tokens from users protects the community, or answer comments that ask this direct question. Instead, they are handing out 100% downvotes to comments who question their motives using Steemit Inc delegation.

They have a poll you can vote on inside of SteemHunt, which is dominated by SCT commmunity voting for stealing these tokens.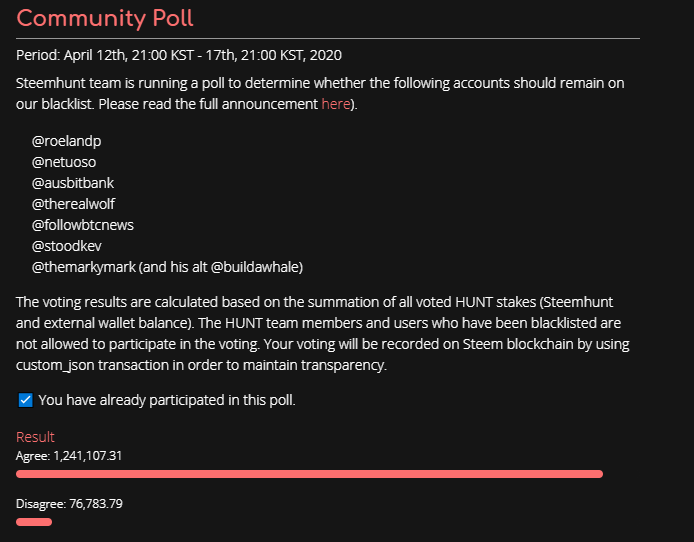 In fact, as I was the only one voting against it until they saw that and froze my buildawhale account.
Any tokens you own that have any connection to the Steem blockchain are at risk of being frozen and stolen.