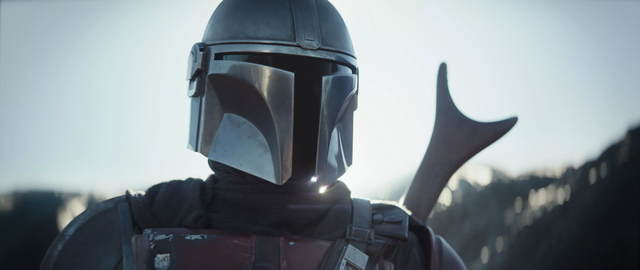 I want to preface this post by saying that im a regular guy. Regular guy that follows popular trends.
I dont claim to be any kind of hardcore believer stuck in my own bias, that my opinions are rigid and unchangeable. I like to give a chance to everything.
I dont think that the government is out to get us or that the water makes the frogs gay.
I try to go topic by topic, example by example and weigh everything on its own merits.
That being said, as a long time Star Wars fan i was appalled by what Disney has done with Star Wars. The gender politics, the hitting you over the head with SJW nonsense was too much to bear.
Im a huge Star Trek fan, i have watched every series there is multiple times and that show is seen as progressive for its time.
But the Disney Star Wars and what they have done to that universe was extremely dissapointing.
I almost left the cinema during the "Force Awakens", "The last Jedi" was simply idiocy, what they did to Luke Skywalker, "Han Solo" was unnecessary and boring, "Rogue one" pointless pure fan service with god awful characters.
I basically despise all the new characters Disney has created. I cant name one i can say i like.
That being said....
The Mandalorian was a nice surprise. It captured the universe well, the main character wasnt annoying, wasnt perfect or a Gary Sue. He had flaws and showed potential for growth.
He wasnt perfect and he failed at a few things.
Thats what i want to see. I dont want characters to be perfect from the get go like Rey. That takes from the realism of the universe. I want them to be flawed like people are.
The show wasnt perfect, it had slow pace and not much did happen in the first episode but even when it was slow paced it didnt feel boring. That shows the quality of direction. Some nice shots, some character building, a battle.
They got it right.
The only problem i see is if they will be able to grow the show to a point that they will end up with a fulfilling arc. A story worth paying attention to.
Can they deliver a good story? Can they surprise the viewer?
There is this feeling i sometimes have.
A show can start off good. It can show potential but there is this lingering feeling that even when the episodes were good there was a thin line for it all to go bad. When they dont convince you that they can keep it going.
That happened a few times for me, recently with "Stranger things".
I could enjoy the episodes of season 2 but i could see how it all could so easily go sour.
Its hard to explain that feeling.
But it did go sour in season 3.
Anyways... For all those that despise what Disney has done to Star Wars, just a few thoughts for you to maybe consider taking a look.
Peace...