so a few days back the 10th SPUD Steem Power Up Day took place.
I have not really participated so far but have powered up on and off during that period
So because I missed SPUD i am changing it to Steem Power UP Weekend and since its Sunday I still get the chance to participate. (being able to make up my own rules is great)
Steem seems to have hit its bottom at 12 cents and is slowly ticking higher every day. It used to be that it would follow BTC without fail but now it seems to have moves that are diverging from Bitcoin.
The Alts seem to be going on a tear and even on top of that Steem is rising through the ranks on Marketcap. We used to be around spot 100 and now are in the eighties and climbing as well.
That is why I am adding 280ish Steem today to bring me to a nice 19K powered up
Screenshot 2020-02-02 11.05.20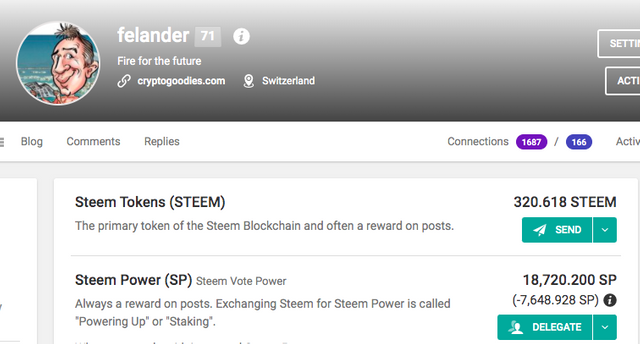 Screenshot 2020-02-02 11.08.11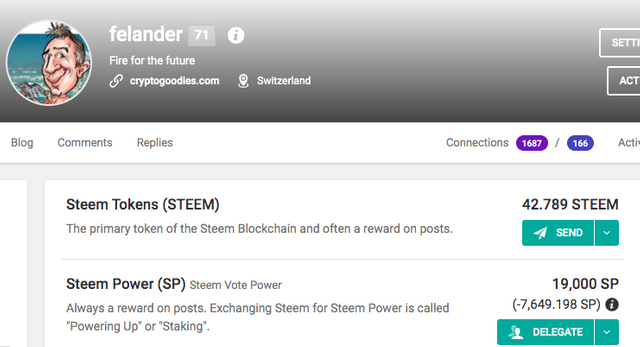 I have been on Steem for a few years now and I really like how this blockchain is reacting and growing lately. Even though there were a bit less power ups then the months before its always nice to see 60k being powered up in a day
https://steempeak.com/hive-167922/@abh12345/spud-x-stats
It is a bit like the quiet before the storm. We have taken those last years during the bear market to prepare for what is to come and now that the tides are turning we are ready to rise and prove that Steem is here to stay.
Posted via Steemleo