2000 SP Voting Weight
My vote is finally worth something!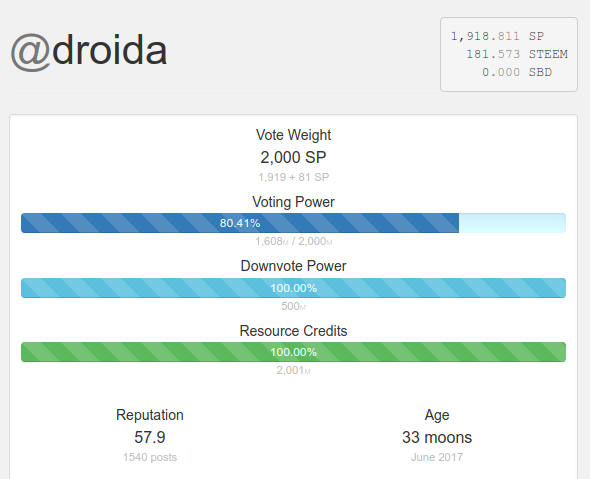 Now My Vote Is Worth Almost A Payout
In order to be able to reward authors by voting, I powered up 1172.142 STEEM.
STEEM to 10 cents?
I was a little wrong thinking that STEEM would go down below 10 cents. It went down to $0.10157 seven weeks ago.
STEEM Three Months Chart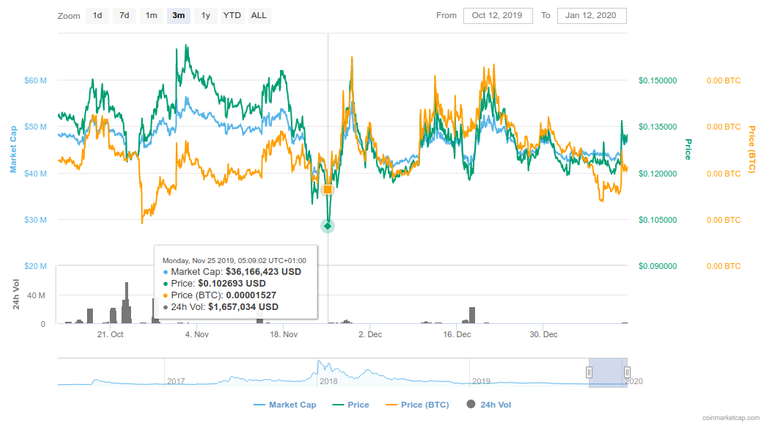 I believe that Steem won't go much lower in the short and medium term. Maybe even in the long term.
Time To Buy
I'm counting in Bitcoin... Altcoins Are Low. Not only STEEM but lots of altcoins are near their all-time lows. Not a financial advice ;)
STEEM One Year Chart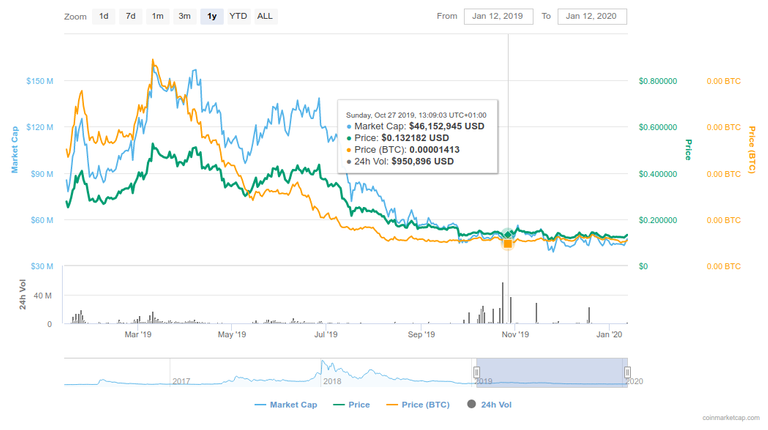 I missed the opportunity to buy STEEM at 1413 satoshi a few weeks ago.
Below The Minimum Of 2017
On March 11th, 2017, STEEM went down to 6192 satoshi. The price in Bitcoin has fallen below this minimum since May 3rd, 2019.
STEEM All Time Chart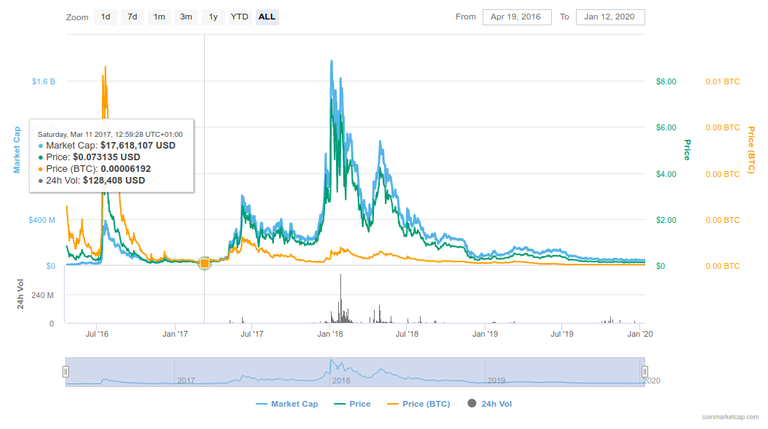 STEEM ON!