Whew!
Another quest survived!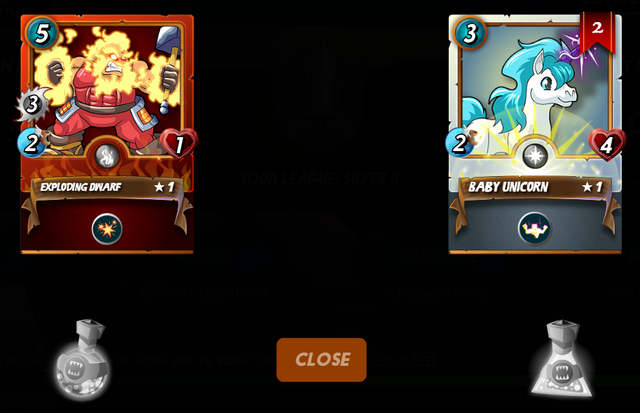 I am seriously contemplating to burn off the Exploding Dwarf as I have yet found a way to really use it well. That's one expensive mana card with very little life.
It really makes me feel what @aikido.hung mentioned; a Kamikaze card
However I am just going to set aside and celebrate the spoils of war by seriously contemplating which are the cards I use the most and start to level them up.
This time, I am going to concentrate on the water element.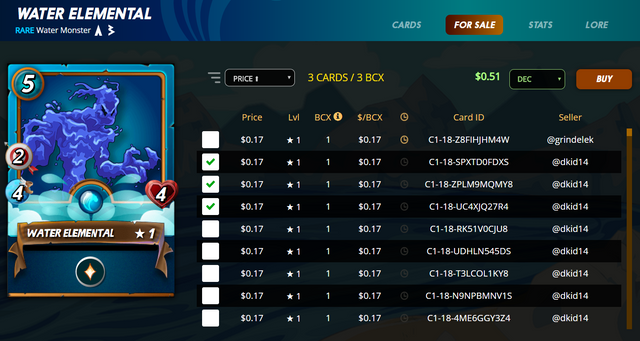 I was searching through the market for an affordable price range for my utmost favourite card - the Water Elemental and since I use it almost in every single water summoner quest, I might as well acquire it.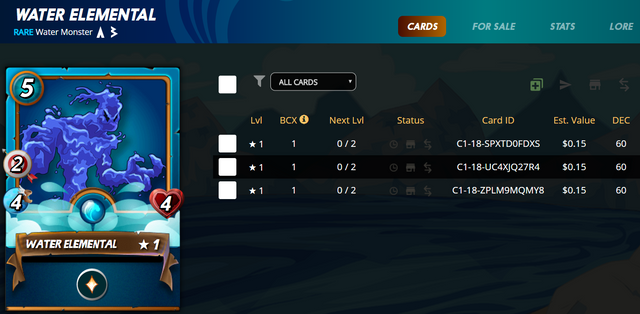 Getting all 3 cards at once (since the starter pack doesn't allow us to own any cards) wasn't expensive neither it is cheap; but I could only afford 3 and not 5 cards. In my past 2 post I already staked, traded and burn all other extra tokens so I couldn't really buy any more DEC. I also have to reserve my steem for my Very critical target And I am far from even saving up 1% so I must truly conserve as much as I can.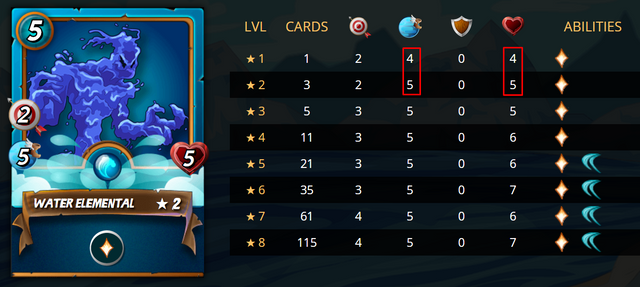 However getting the Water Elemental even with 1 level up is of pretty good benefit. You can literally see that its speed and life increased significantly, which means if it is not the slowest-first handicap most of the time this card gets the advantage.
It is overall a good investment.

My next utmost favourite card would be this card, but this is just too expensive for me to bear at the moment. So I have to cringe a little, battle a little more and hopefully I could afford one of these one day.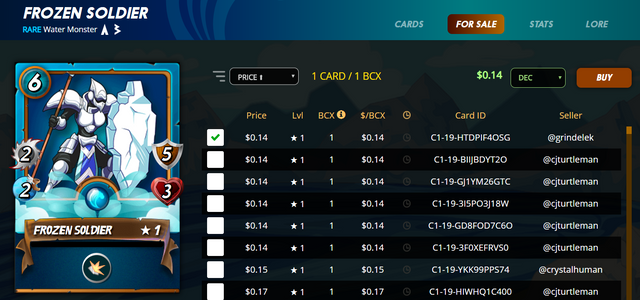 I used up my remaining spoils of war for this Frozen Soldier . I am starting to have a better acquaintance with this card as the front line of defense when my total mana is very limited. Even the Goblin Mech had a hard time taking down this fella with its ability. I hope later I could afford another 2 more.

It really took me to think a little to spend the almost last bits in my DEC wallet for that card. But I think it will be of good use for the future.
Stress free level up

Finally for some stree-free upgrades. Because I have been blessed to be reward this card multiple times plus today's, I was able to now own 2 level 3 cards. I might think of leasing one out for a super affordable price but I might wait a tiny bit longer and see any more of the same rewarded card that enables me to level it to 4.
So far I am keeping a calm pace while observing what Beta cards I usually have to use all the time and aim for that in savings through steem-engine; and hopefully, I will meet less Gladiator Splinterland Gamers along the way... haha...
Until then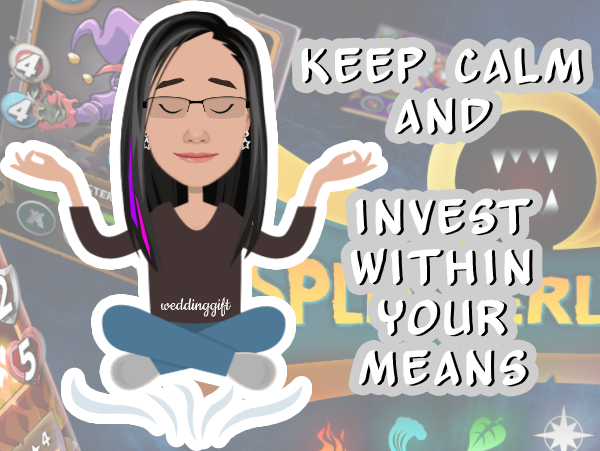 1% of this post goes to null in the support of keeping STEEM alive