About a week ago the Splinterlands team issued a challeng to all Splinterldands players. The challenge was simple, provide a battle that included a specific theme. The theme they chose was ..........
FURIOUS CHICKEN
I'm not one from backing down from challenges so off I went to train my chicken for battle. I knew it wasn't going to be an easy task but I gave it my all.
I trained my chicken day and night. No breaks, no rest and no mercy. By the time I was done my chicken would be Fast and FURIOUS and ready for battle. Some actual footage of our training can be seen below.
Finally after weeks of training, my chicken and I were ready so we headed out to the battlefield. On the way to the battlefield of Splinterlands we knew this was it, the moment was finally here. It was our time to shine .......
Defeated ....
https://steemmonsters.com?p=battle&id=0f085782b8878371743735180cb71430fffc80eb&ref=rentmoney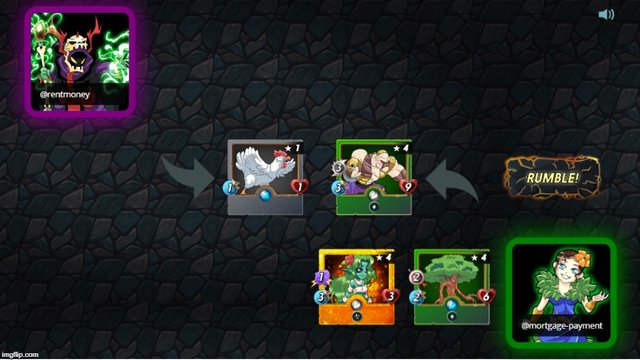 How could this be, my chicken trained so hard. Demoralized and defeated we weren't ready to give up yet. We healed our wounds from battle and went back to training. This time we decided to try our hand at some back alley fights before going back to the pro leagues of Splinterlands.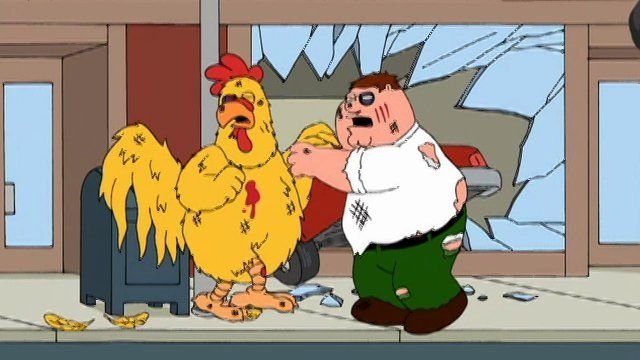 We took some bumps and bruises but in the end we were undefeated in back alley brawls. With a new found boost of confidence we decided it was time to hit the big leagues. ... Back to SPLINTERLANDS we went and this time we brought back up.
https://steemmonsters.com?p=battle&id=87259193e9b18283035e5f86f4321beb2462e66f&ref=rentmoney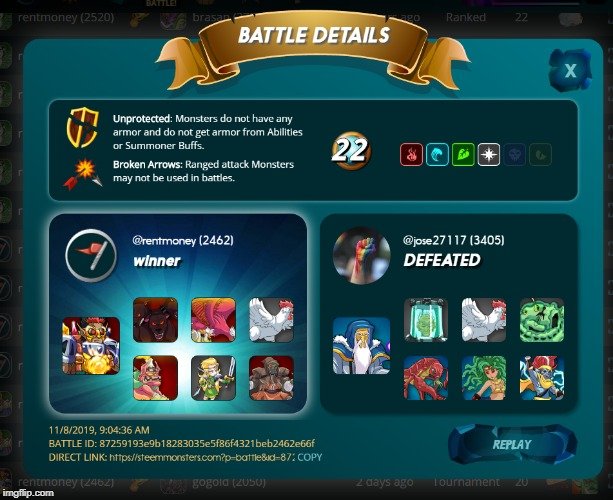 Victory
My chicken stayed nestled behind one of his comrades providing emotional and motivational support while positioning itself as protection for his good friend and comrade the KOBOLD MINER and those lined up behind us.
This victory came at great cost as our team had to destroy a fellow chicken in the process but there was no other choice it was kill or be killed out there.
---
Splinterlands (also known as Steemmonsters) is a digital card game created by @aggroed and @yabapmatt. Early game release has launched and prizes are already up for grabs. Some of the cards in this game have already sold for upwards of $3000. You can check out Steem-Monsters by clicking here.
---
Disclaimer:
I know it might be hard to believe but the Youtube video shared in this topic isn't actual footage of me training my chicken. Its a clip from the popular movie franchise Rocky and that is Sylvester Stallone chasing that chicken not RentMoney :)
---
Advertisement
Play My Splnterlands Account For Free
---