Peakmonsters is one the best projects build on top of steem blockchain. It has a great frontend that runs bug free and someone has put actual thought in user experience. It's a true marketplace for splinterland cards but if you are not convinced yet, let me give you 4 good reasons to use Peakmonsters.
Reason 1 - Profit sharing
Peakmonsters shares some of its profits that it makes from the sales. These are based on which tier you belong to and more you use the market, higher will be your share. Currently I am at Lvl 1 and I am getting a generous 5% share. If i remember correctly, it can go upto 17% based on your usage.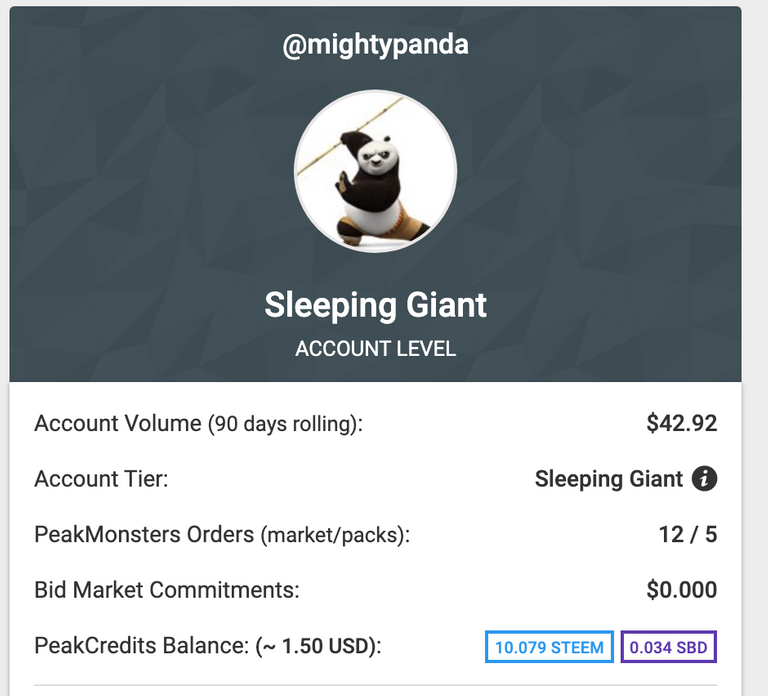 Reason 2 - Guilds
Peakmonsters has 6 guilds with guild halls ranging from lvl 5 to 9. These are upgraded from time to time and peak monsters pays for all the upgrade. You get to join these guilds for using peakmonsters marketplace. If you are already in a guild or trying to join a good one, you would know the value of this benefit.

Reason 3 - Card Rental market
This is a unique feature built on top of card delegation. It doesn't matter if you trying to rent your card out or trying to get a card rental, peakmonsters got you covered. Most cards fetch about 5% ROI/month. That's 60% of your card value while your card is appreciating in value at the same time. I have rented few cards in the past to see if they fit in my deck well before upgrading my own and it has been a great experience.
Reason 4 - Card Bid
Most of time if you are patient enough, someone will sell his card of ridiculously low price, but it is hard to grab that card at that low price before someone else does. But that can be made easy by placing a bid. If you want to get a card, leave a bid 10-20% below market price and whenever someone lists thr card for a price at or below ur bid price, system will automatically buy the card for u. This is an amazing and essential feature of the market.
There are lot of other things that makes using the market real easy and intuitive, but I will elaborate on those at some other time or hopefully u find them on your own.
P.S. Thanks to @jarvie for building this amazing tool and the ecosystem around it.