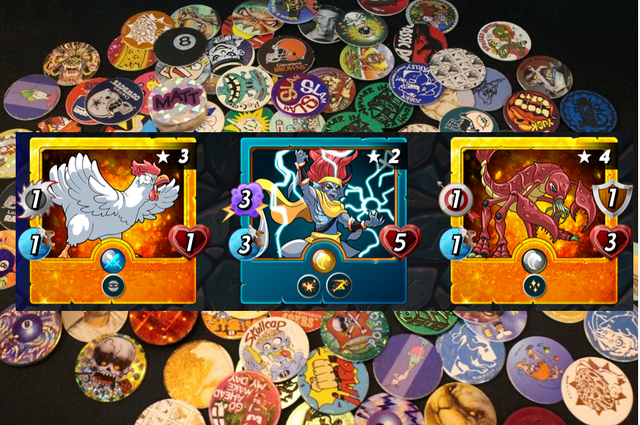 Over the weekend I was cleaning up my garage and encounter some old toy collection. In this collection was a couple rolls of these bottle caps that I had been collecting when I was a kid. The caps back then where known as POG and it was very popular in the 80s/90s. I have amass some where from 500 to 600 of these bottle caps and they were still in good condition.
Physical vs Digital Interactions
POG is a simple game where two or more players stake their bottle caps upside down so that the back of the cap is facing up. The stacking of caps are random or in some particular order that is agreed upon by all players prior to starting the game. At the beginning players determine who goes first and will toss a "hard" bottle cap onto the stack. With the use of Newton's Laws of Motions the caps will flip and fall to the ground. The player with the most front face flipped caps at the end of the match wins. The rewards to the winner can be opponents caps or bets.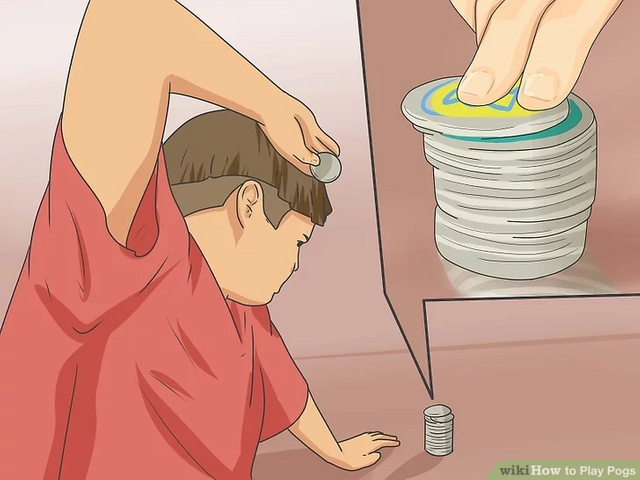 In Splinterlands players are playing and communicating through the digital world. A player versus player matchup between who has the better formation. The winner would make bets such as card packs and/or DECs. All of the talking and game interaction can and most likely is done through the web via computer/phone.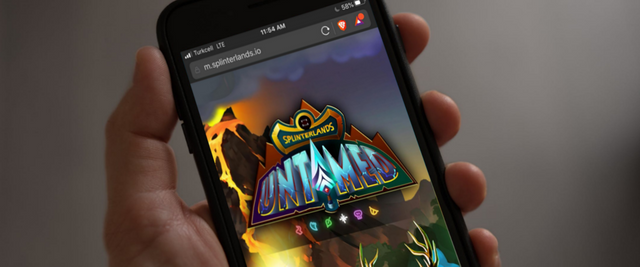 Collecting POGs versus Digital Cards
Off the bat I prefer to have things digital as it does not take up any physical space and can be accessed any where as long as I have internet to get on the steem blockchain. Furthermore sharing my collection to others is extremely easy with digital cards.
On the other side POG although small and light since they are bottle caps. It becomes physically massive and heavy when you stake hundreds together. I remember when I was a kid sitting in my bedroom flipping through hundreds of these caps to look at the art work and it was not easy to put them in some sort of order. The POGs themselves had themes. Some where cartoon related while others were sports or other form of artwork. Each and every time after I finish playing them it would take me an addition hour to two hours to organize the POGs the way I wanted it. Unlike in Splinterlands we automatically have a database and search function to find the cards we specifically looking for.
Conclusions
As technology has advanced so has the games we play. I am very happy with the era I live in as digital age is now central to my daily routine. I work using a computer. I play using a computer/phone. The speed at which I see results are much quicker in the digital world. Splinterlands also does not bogged down the physical and limitation of organization as like POG. I intend to continue my play time with Splinterlands. I will likely sell or recycle my POG collection.
If You have yet to take part in playing this great game called Splinterlands please click on my referral link. It is free but in order to earn real assets such as cards and token you would have to invest in a starter deck or purchase game cards. Join the discord to learn more. Good luck!

THANKS FOR READING! CONTINUE TO PLAY SPLINTERLANDS!