A few days ago I was able to hit new personal brands in Splinterlands tournaments.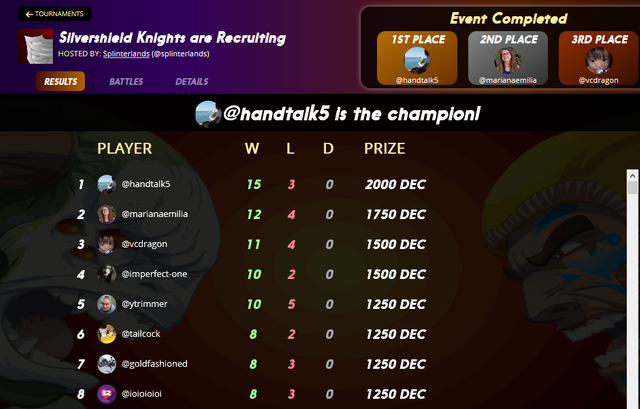 I played my first final at the Silvershield Knights are Recruiting silver league tournament on December 2nd, winning a prize of 1750 DECs.

Unfortunately, I got nervous in the grand final and ended up losing 3-0. Still, I was happy for the result having made excellent semi-final victories against one of the biggest champions.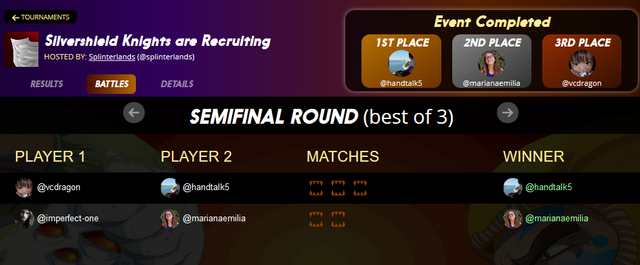 @marianaemilia versus @imperfect-one - semifinal round 1
@marianaemilia versus @imperfect-one - semifinal round 2
These victories give me the courage to continue and make me believe that I am on the right track to reach my goal of winning a tournament soon.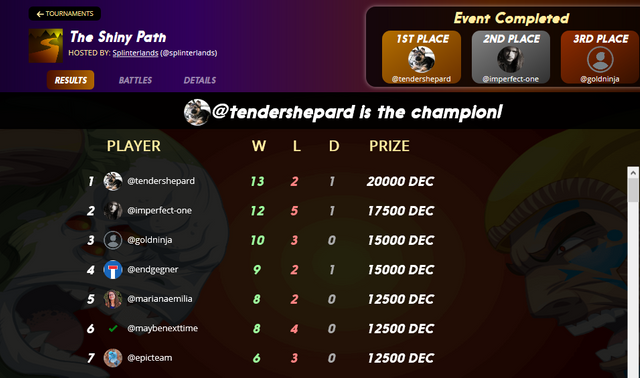 The other mark was the same day DECs prize pool in gold foil card-only tournaments with fifth place in The Shiny Path tournament and eleventh in The Wealthy Gambit tournament both on December 1st totaling 22500 DECs.
And I had even stopped participating in another gold foil tournament the same day, earlier because I missed the time, which makes me believe that my result on this day could have been even better.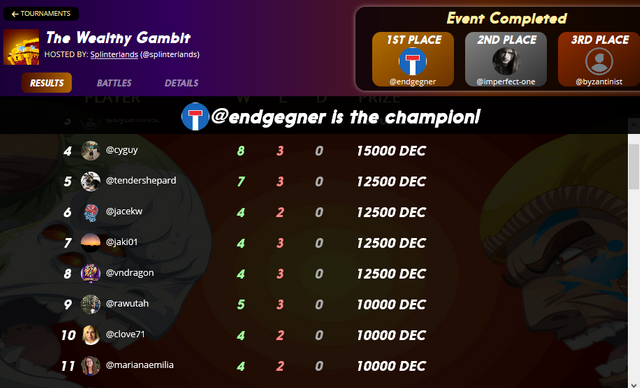 Gold card only tournaments offer higher payouts!
The cool thing is that tournaments have a special taste. It's a lot more fun and exciting than just playing ranked games and completing quests. If you don't play many tournaments, I invite you to participate more!
---
Images: @steemmonsters
---