I still had a good amount of UNTAMED packs to open, but my alchemy and legendary potions were gone and I was hoping to raise some money to buy some more before I continued to open them.
In this second wave, I got lucky again and found another Legendary Gold Foil, this time a Dark Ha`On from Death splint!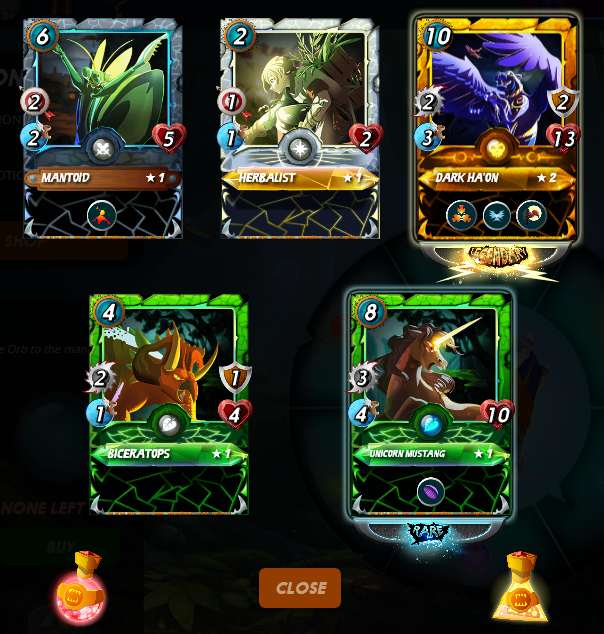 After opening all the remaining packs, I started combining the cards, but for now, I have not used much of UNTAMED cards in battle as they are not on the same level with my other cards and this is a problem.
Now I'm wondering if it is best to buy more packs or start going straight to the market to pick up those cards I want.
I already did this and invested in a card that I liked and that brings a new ability in Water splint: the Tortisian Fighter that can Repair at level 8.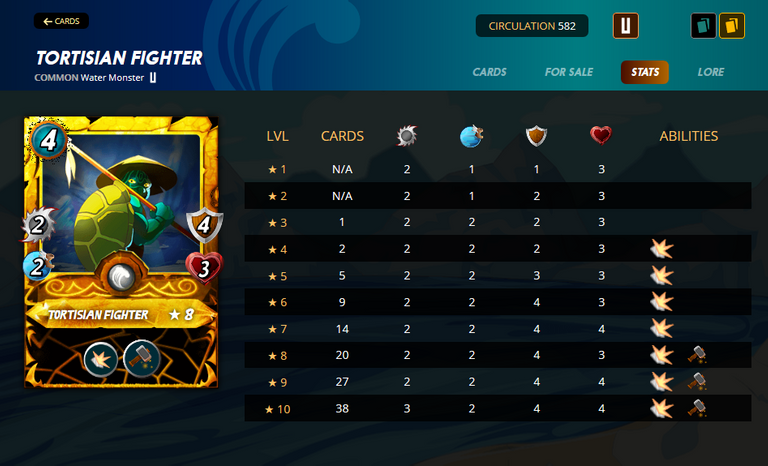 I thought they were cheap so I bought 14 cards left for me to take it to level 8.
The tip was @flauwy in the yesterday post: The Tortisian Fighter - Repair Ability For The Water Splinter
The problem is that the UNTAMED market does not yet seem to be stabilized and it is difficult to know what is expensive and what is not.
So what do you think? Do I buy more packs or hope to go to the market?
---
Images: @steemmonsters
---