Splinterlands
is a dynamic game. With the emergence of new reward cards many combat strategies need to be readjusted in light of this new reality.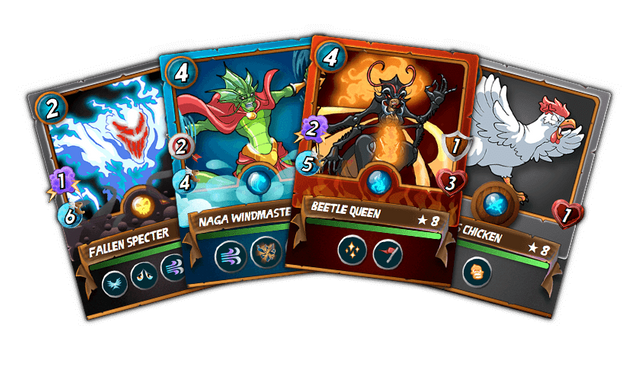 Furious Chicken's entry into the scene is already a classic example.
As soon as she came along and we weren't used to it, we often simply forgot to put her in play, and in very even matches her simple presence can make all the difference in the end result.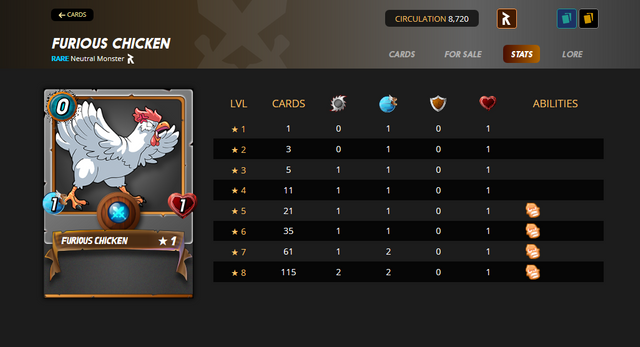 As these new cards are combined and begin to perform at their highest levels, many unsuspecting ones may suffer bitter surprises ...
We also have the Naga Windmaster card which can be extremely effective against archery-filled formations, and particularly against the summoner Selenia Sky.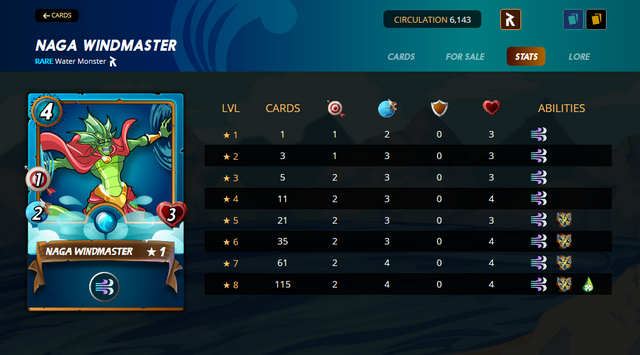 This is due to its Headwinds ability which decreases the arrow damage of all opposing creatures and thus nullifies Selenia's + 1 arrow ability.
Now where I wanted to go: Beetle Queen.
Many did not consider the deck of fire to be one of the best because of the absence of healing creatures.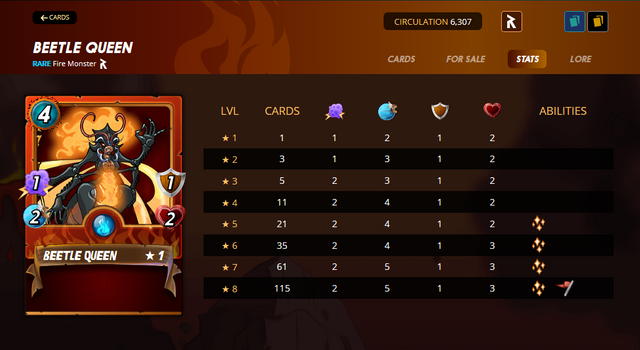 But now everything changes. This card acquires Heal Tank from level 5 and becomes key. I would venture to say that the Fire Splint can now even be the most powerful of all.
In Little League battles (only creatures up to 4 mana can be used), this is absolutely clear.
In addition to having the best tank for these occasions: Cerberus, and a powerful archer like Fire Demon, with the arrival of the Beetle Queen, the Cerberus gets an additional cure.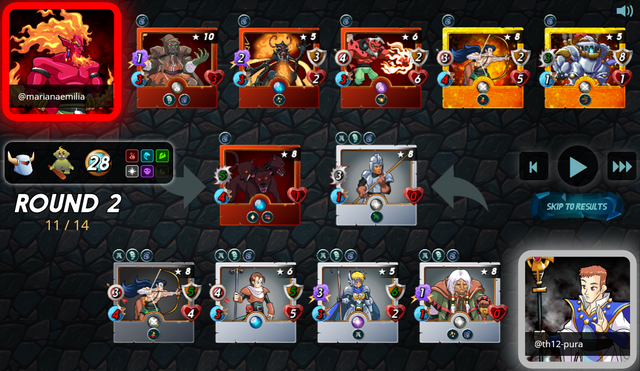 The incandescent team is virtually unbeatable as we can see in this battle example: @marianaemilia versus @th12-pura
Note that at various times Cerberus was about to die, getting 2 or only 1 life, but was saved, being healed by the Beetle Queen!
I already liked the Fire Splint, with the amazing Exploding Dwarf and the awesome Emberstorm Plado.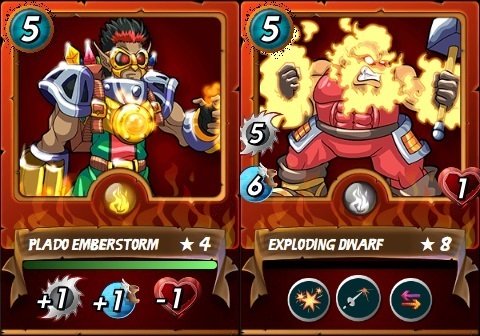 So now with the Beetle Queen I can say I love him! We have an even more versatile and complete deck! The fire is more burning than ever!
---
Images: @steemmonsters
---