Hello everyone, today in the daily quest I received at once 2 epic dragon summoners Daria Dragonscale! This encouraged me to talk a little about her...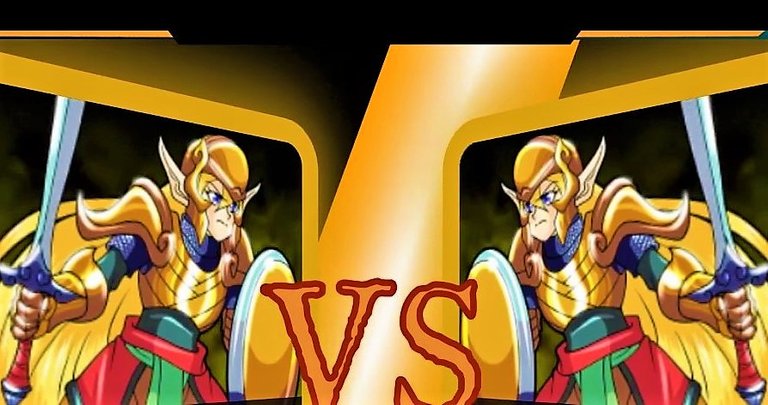 I am a beginner in the game and until recently I hardly used the dragon splint, which although not suitable for completing daily quests, is undoubtedly the most powerful due to its ability to be combined with any other splint in the game.
So in recent days, I have studied the Dragon more. I underestimated this wonderful summoner because she spent 4 mana compared to others, but I realized that her ability + 1 attack along with the possibility to use dragon cards makes her extremely powerful.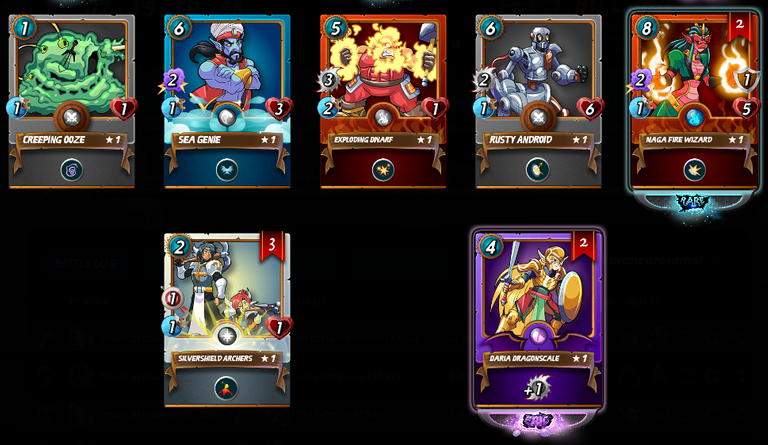 In the lower leagues it can be very effective and works excellently with any tank in conjunction with a reach skill card, for example:
Flesh or Stone Golem + Manticore (or Minotaur Warrior)
Sea Monster or Frost Giant + Manticore (or Electric Eels)
Silvershield Paladin + Manticore (or Silvershield Warrior) + Armorsmith
Haunted Spirit + Manticore (or Spineback Wolf)
Cerberus + Manticore (or Giant Roc / Grumpy Dwarf)
Your +1 attack ability makes these formations very effective, as the enemy tank will receive + 2 additional hit damage each round.
At higher game levels it is less commonly used but can still be very useful for example in Earthquake if you go for Melee, with the likes of Chromatic or Red Dragon, Manticore and Harpy.
Daria is also really good for Super Sneak and Melee Mayhem.
In addition to all this, she can still be found in daily missions today, so I was very happy to receive 2 at once!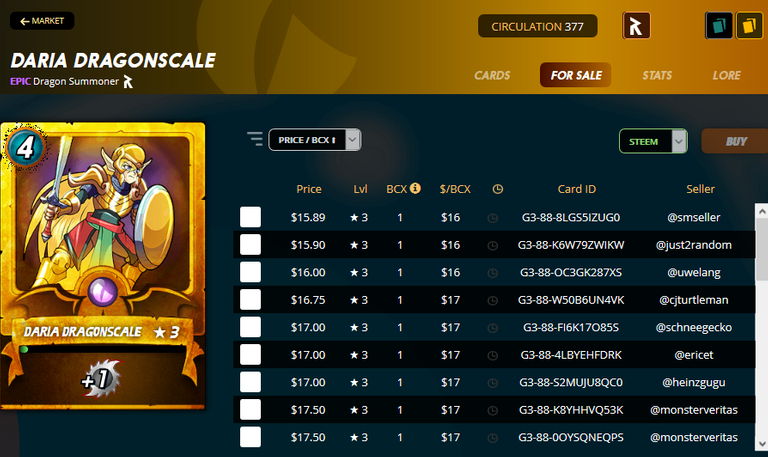 Enjoy and be sure to do your daily mission, and receive some Darias (maybe golden), certainly when her no longer more printed will be a card that in the long run will reach immense value.
---
Images: @steemmonsters, and special thanks to @byzantinist for helping me understand more about our most beloved crypto game.
---