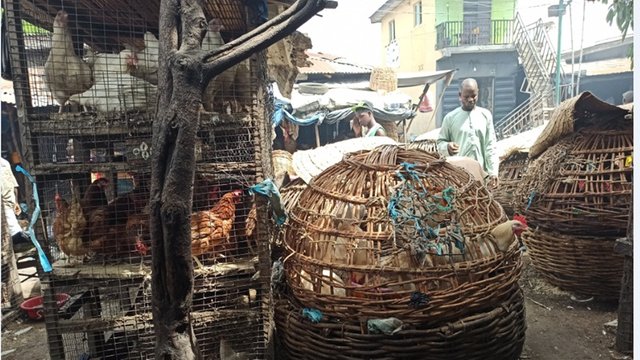 I went to the local chicken market today to get some life chicken which we pay for them to process and give us the meat after they must have killed it, removed the feathers and then chopped them into smaller bits. I usually go for this option because some of the frozen ones sold in the market are not are fresh as they are meant to be, some have been injected with chemicals that which are meant to preserve dead bodies. That isn't something I fund funny.
It may sound outrageous to you but it is true based on the ones that are seized and destroyed by custom officials who are in constant battle with smugglers who cotinusly try to bring them into the country. Some of these frozen chicken had been in containers in the high seas and were expired even before reaching the shores of neighbouring countries from where they are then smuggled into our country. This is one of the reasons the government blocked our land borders even before the corona virus issue became a thing everybody is now discussing.
I fought some battles before my daily quest for the day was released, this is intended to gain some points for the next level. I did progress a bit but didn't get to my target as I am beginning to bump into those hard man that are also pushing to gain more points or attempting to get to the next level.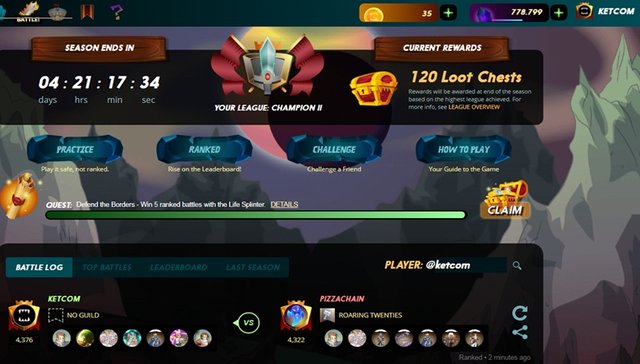 I got the special type of daily quest which says "win three battles without using neutral monsters". I tried to do just that but after doing like four battles I dawned on me that the rule set were not working in my favour to win such types of battles so I made a change in my daily quest and got the Life splinter.
A change in my daily quest splinter resulted in a turn around in my battle story because I started winning some battles and this meant that there was progress in finishing my daily quest.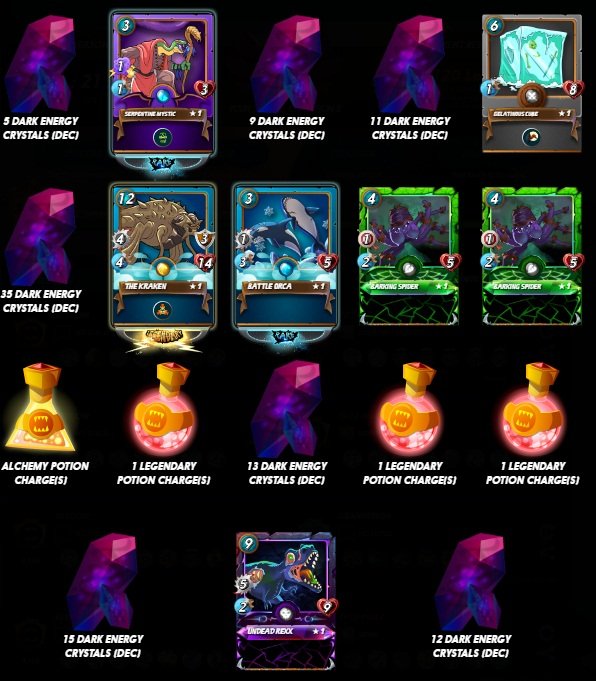 Rewards day 205
Wow! I think it is cool to say that today's rewards were much better than what I have received so far this last couple of days. I got a Legendary card, tow Rare cards, some Common cards and a bunch of Legendary and Alchemy potions and then some tiny collection of DECs. Great one I must say.
You can watch one of my battles by clicking the link below, thanks: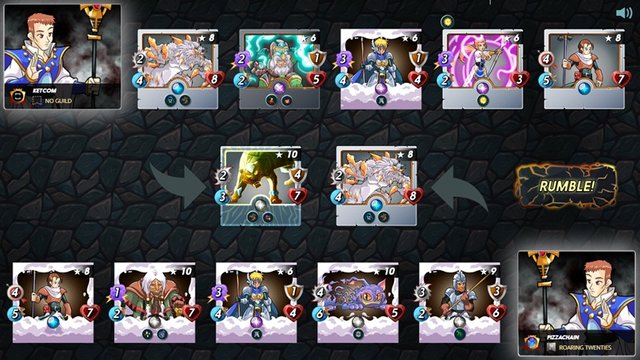 https://steemmonsters.com?p=battle&id=97f2df7c7706a5224b3b5bc02e66740e76d2487a&ref=ketcom
If you haven't joined the splinterlands games you can use my referral link https://steemmonsters.com?ref=ketcom to join and I'll give you all the support I can offer including one or more free cards. Thanks. There are referral rewards offered by splinterlands when a new member joins using your referral link, so can check that out as well.
Thanks for reading. Keep your comments coming and follow me if you have not already done that. Again, thanks a lot for your support to me always.
REFERRALS:
Star-Clicks Please use referral code 50639323 thanks.