Sold some old junk on Ebay. Bought some Untamed packs.
Using Paypal with Splinterlands is actually an exchange-free way to get your dirty fiat into the Crypto/STEEM ecosystem without using an exchange. This time around I had $40 to buy 20 packs. Below are the cards I received.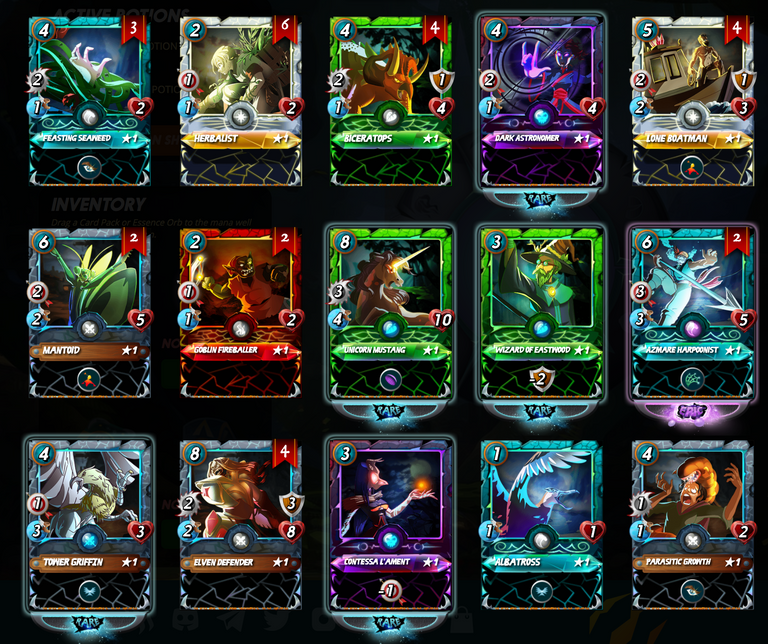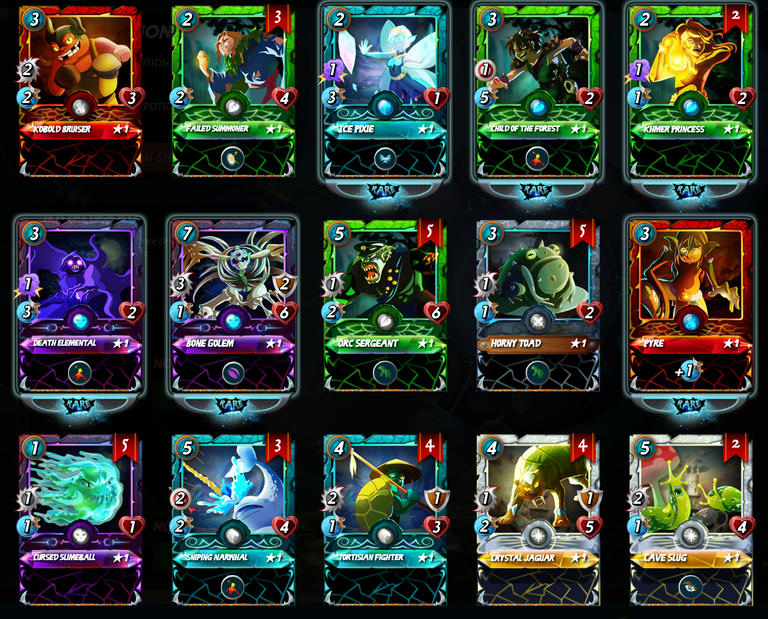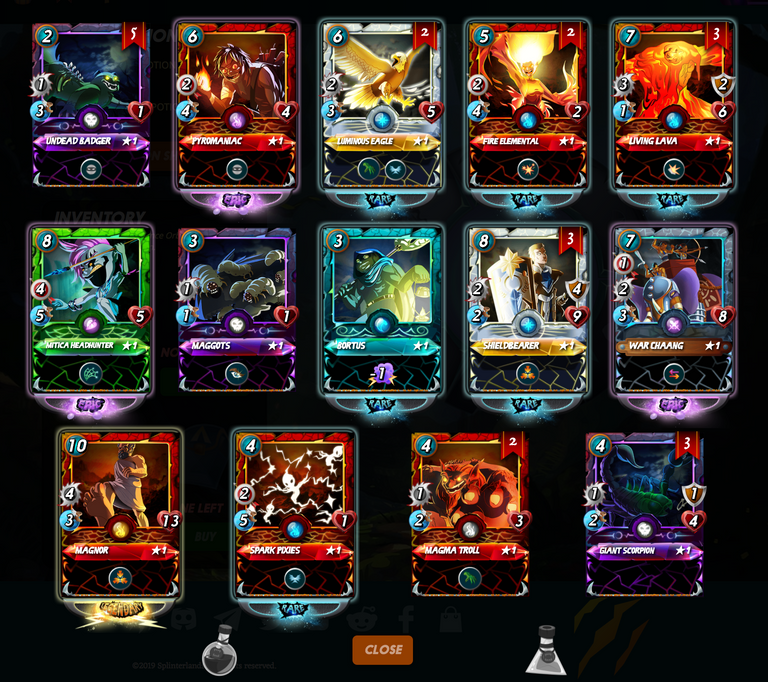 Let's assume for a moment I am going to dump all 100 cards at the current market price. According to the table below, I am taking about a 50% haircut. Yes, this is a small sample size, but it is about on par with what I was getting while the Beta cards were still on the market. One gold Legendary could change the whole story. In my case, the STEEM price would need to double for me to break even (not so far fetched). I could have bought all of these cards on the open market, but I would have needed to:
Transfer fiat to an exchange.
Wait
Buy BTC
Trade BTC for STEEM
Transfer STEEM from the exchange
Buy the packs
This is quite a few steps to buy specific cards. It also removes the randomness factor. The odds are I wouldn't have bought the MAGNOR. I also have a real problem mentally justifying the buying of BTC and selling it for anything at this point. It's in a way gambling buying packs, but I at least know from experience I will get a baseline return in crypto should I sell cards right away, or I can wait and they will appreciate in value.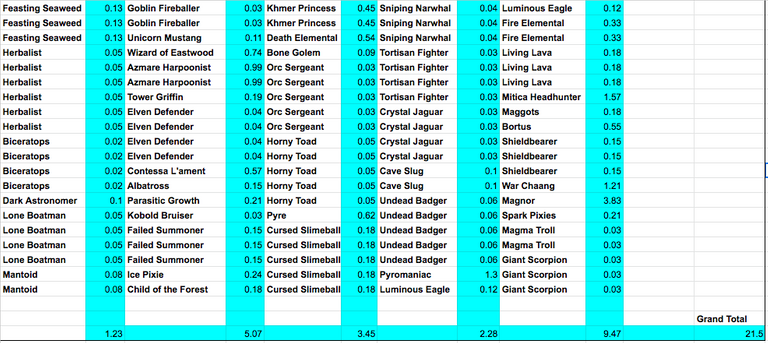 I don't intend to sell any of these cards, but it was a fun exercise. If you've been buying cards using crypto via an exchange, this might be an avenue for you if you are trying to stack sats and build a deck at the same time. It might also be useful if you have a Paypal account, but no way to get fiat onto an exchange to either buy packs or get your hands on some liquid STEEM. It puts you into a hole in some cases, but for some people it might be better than nothing. For me personally, the gambling aspect is fun, but no matter what I know I'll get some cards to either play with or sell for something. At the same time, I can keep this whole thing mentally and financially separate from my other activities.
---
---