Some rares from daily quest
Today was a water splinter quest for my daily rewards. I finished it very quickly in 6 battles. I also leveled up to the Gold II ranking so I got these items as my quest rewards.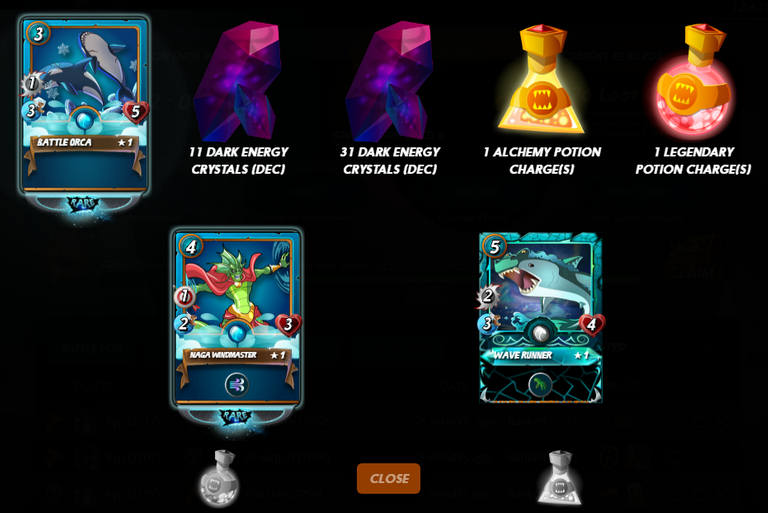 2 rares is pretty good under the new quest reward system, although I'd like some orbs.
---
---