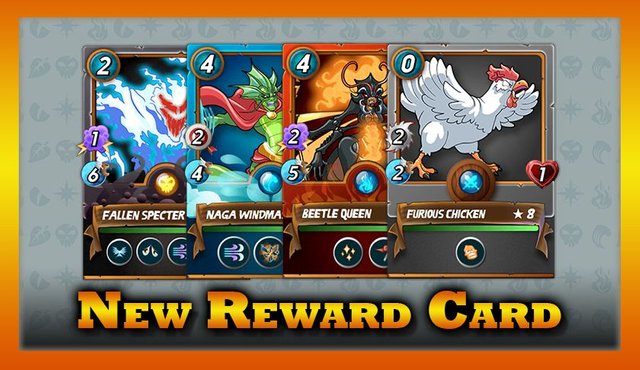 With the first Reward Cards running out of supply, @splinterlands is introducing the next batch of rewards cards, which will replace those. Let's have a closer look at them and see what they will bring for the game and its strategies.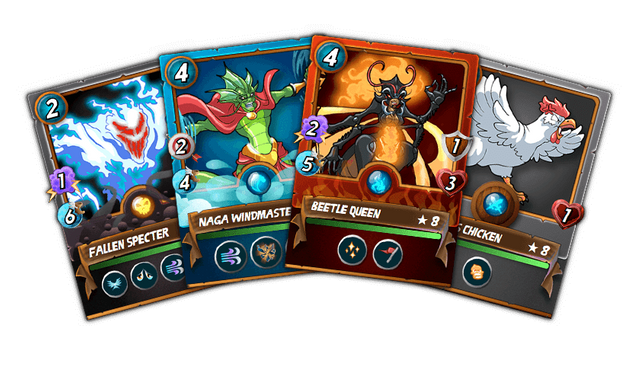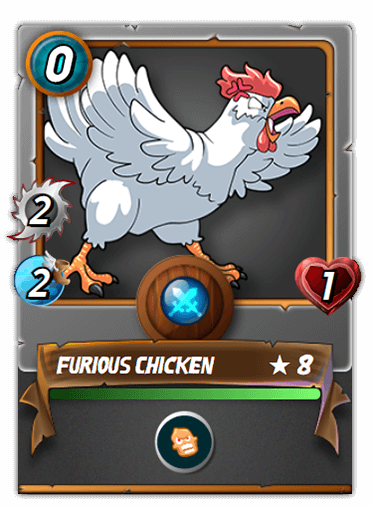 Furious Chicken
It is a brilliant idea to add another cheap free neutral card to the game, which can always be added to the roster when there is still room left in the team. Previously, we were reduced to the Creeping Ooze, when it came to the final pick.
The Furious Chicken is a hilarious character and serves as a great cannon fodder. Its ability Enrage will barely ever trigger, as it requires the chicken to take damage first. A difficult endeavor for a 1 Health card. But imagine its furious wrath, when supported by the right buffs like Strengthen, which will boost its health.
First Impression: LOL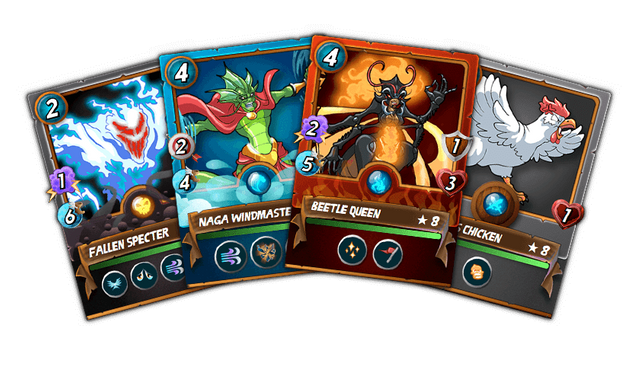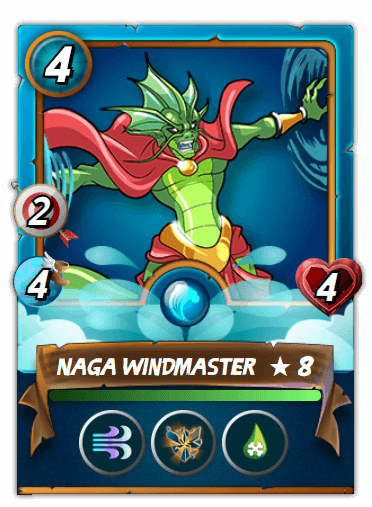 Naga Windmaster
Finally, we are getting some counter-ability against the strong ranged teams, with Headwinds, which reduces all ranged attacks by 1. After we had the equivalent debuff abilities for Magic and Melee already, this is a great addition to the Meta strategy of Splinterlands.
It also introduces Shatter and Poison to the water splinter, making the Windmaster a really nice and cheap addition to your blue teams. Since he comes with ranged attack himself, he will have good chances to survive against Magic Reflect monsters like Lord Arianthus, who are popular tanks these days.
First Impression: This will hopefully show the Prince Rennyns out there who is boss.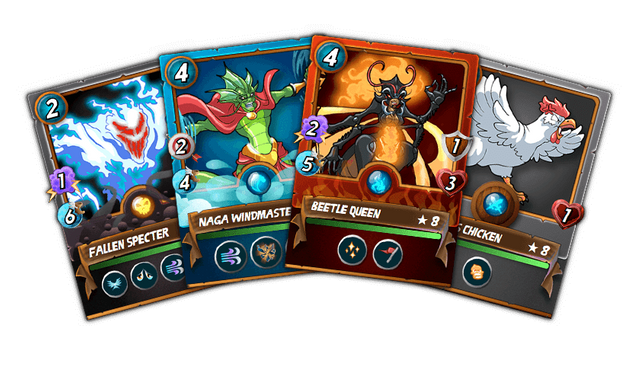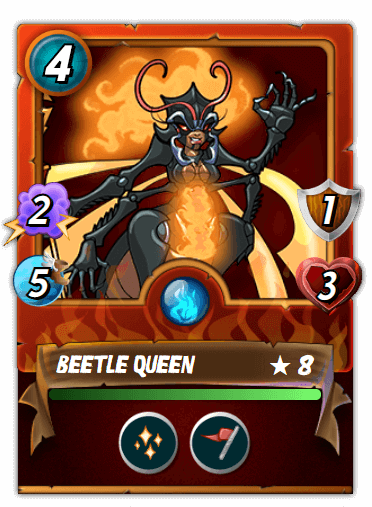 Beetle Queen
Oh yeah, here comes the Fire Splinters most valauble player, with the Tank Heal ability it urgently requires against all the other splinters. This will turn the tide in favor of the fiery monsters on the Splinterlands battlefield. I can already see this card shooting up in value like no other rare reward card before it.
It also comes with an additional Inspire ability, which is yet another super ability for the strong melee splinter, making all those weapon-wielders even more powerful. And the shield makes the fragile insect survive a tiny bit longer against those dangerous snipers.
First Impression: Everyone will need that card!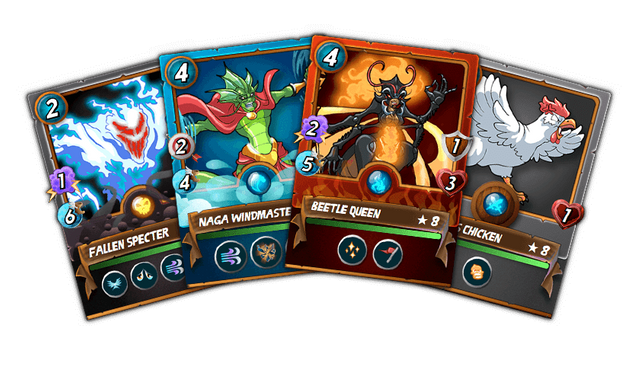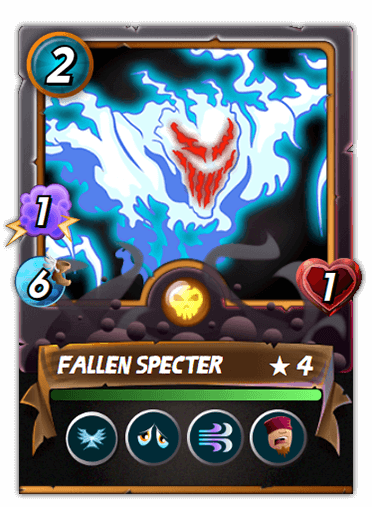 Fallen Specter
The Death splinter is also not the strongest but shows its qualities by making the other player less powerful thanks to its debuffs. Here comes another cheap and crazy debuffer for the black roster. The Fallen Specter will both reduce melee as well as ranged attacks.
It is also the first card in the entire Splinterlands, that will have the new Blind ability, reducing the chances to hit for the enemy monsters, making them even weaker. However, these great features have a price: with only 1 health and magic attack, it has high chances to blast itself in the very first round, when facing a Magic Reflect tank.
First Impression: Scary looking and scary to play!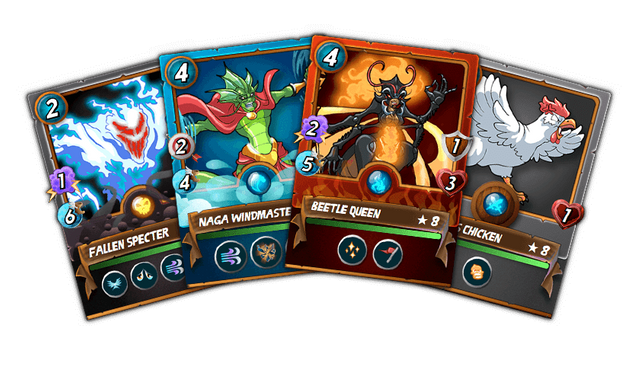 ---
Get in the Game with my Referral Link: https://splinterlands.io?ref=flauwy

This post and all your comments are eligible for the following upvotes: