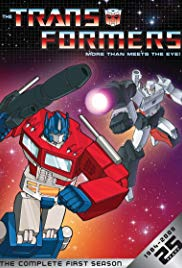 Source
In the previous post I teased an idea that I was suspecting a friend of mine and originator of the idea @davemccoy was going to do a post about. Instead he green-lighted me to do it for him. So in the spirit of the conversation I will try to encapsulate everything he had in mind. Buckle your seat belts this is a wild idea that could bring dynamism and a DEC sink that is worthwhile beyond belief, especially in big games, or in guild wars altogether.
3-2-1-1 Levels Above Current Max
This concept would require creating a new app perhaps within the game. The thought is simple, but revolutionary beyond belief in my humble opinion. From (for example) a guild central account (each guild would designate one) the guild team would have an account where cards are delegated, or pulled from the guild players as a collective in merging cards. The concept would be harnessing the power of multiple similar duplicate cards. For example, if three people have a max Goblin Shaman, since it's a common, then the new app would take the three cards, put a cooldown on them for say 24 hours, and create this one "Super Card" aka Transformers style, where one of the following things can happen: a 25% buff in any of the card stats (rounded up or to at least 1 if zero) an additional different attack the card does not currently have, or a random added ability. All of this done randomly each time with RNG numbers, having the new ability being less frequent than say the additional buff in a given stat, and the additional 'varied attack' being least common (triple attack from the Red Dragon would be possible given this option).
The process would generate a random card that is usable in guild play only likely for one match, then it's turned to dust and sent to null after being used in one match, or for a period of time, whatever the creators would decide if the idea was implemented. The cost for this should not be cheap in terms of DEC spent because it could totally swing the match. But, also bear in mind, each time this is done the cards used to create the transformer cards are disabled from doing this again during the given guild games.
I personally would love to see this option done with gold cards only. Value in battle and scarcity would reign supreme. Gold cards would get their due justice in rarity and value without question. If this process costs say 500 DEC to do once, then the cards used are playable for one match let's say, then the card that is the bi-product is sent to @null and the DEC is burned. So there would be limits, unless assuming you have multiple gold cards maxed out within your guild, then of course you are stacked either way.
This would give an account the incentive to have both a gold deck and a regular deck within your guild account. I am not sure that leased cards would work in this concept, if so then great, but otherwise it's better to own to create these highly volatile super max cards. Another neat thing is that all super max cards may not be the created equal. What if you do this with a Lord Aranthius and he gets 'lucky' and picks up 1 magic attack, while you are playing against another card that has magic reflect, or another Lord Aranthius which would nullify the gain for the match.
The cool thing here is that it would have to be strategically done when rule sets call for certain cards to be played, or not played. It's a great equalizer in strategy and can you imagine what some of these legendary cards could look like with a stat buff or yet another ability? They could be match flippers and momentum creators of maximum importance, that being in only one match. So the guild that can defer their use until later in a guild tournament (if that's how they are done) would have a strategic advantage over the guild that went overboard in using what they had early in the tournament or match series.
This could also go into further depths, of multiple stacking of these RNG effects, to levels +1, +2, +3, and so forth. The above mentioned 3-2-1-1 would be the required amount of commons, rares, epics, and legends to use this option along with the DEC needed (500 mentioned above for a hypothetical) for the single match/time period available. You could get a real "arcade effect" with some of these cards having some pretty wacky abilities and stats doing this RNG once, let alone two, three, or even more times that.
It certainly would be a game changer, and again I am biased in having this be a gold only option giving the cards used a cooldown period so that they can be used once in guild play in that respect, then no longer until the following day at least.
Let me know what you think, thanks again @davemccoy for sharing the concept and allowing me to add my spin to it.