| EN | RU |
| --- | --- |
| Finally, my yesterday's black line ended when all 3 tournaments flew in the first round. Today I managed to get to the quarter-finals, where I deservedly lost @Glory. But, even for getting into the quarter-finals, I get 12500 DEC. | Наконец-то прервалась моя вчерашняя чорная полоса, когда во всех 3 турнирах вілетел в первом раунде. Сегодня мне удалось добраться до четверть-финала, где я заслужено проиграл @Glory. Но, даже за попадение в четверть-финал я получу 12500 DEC. |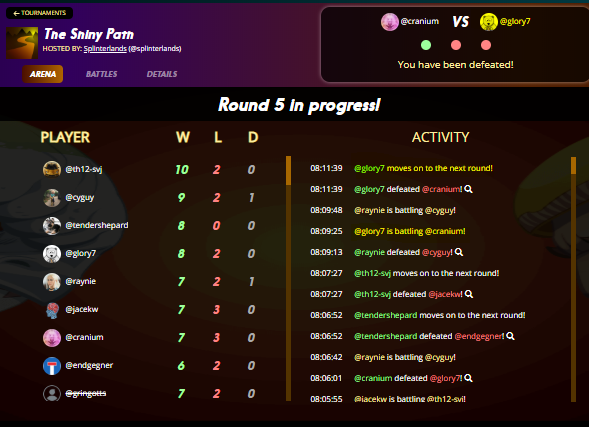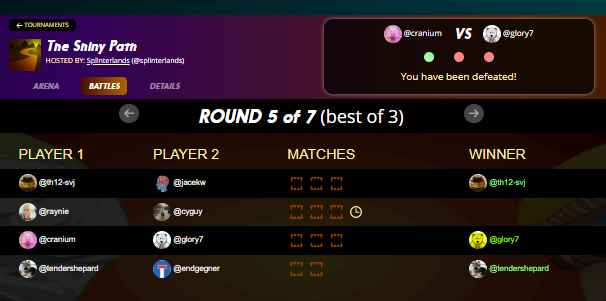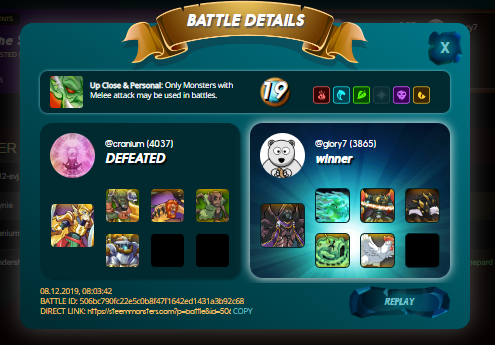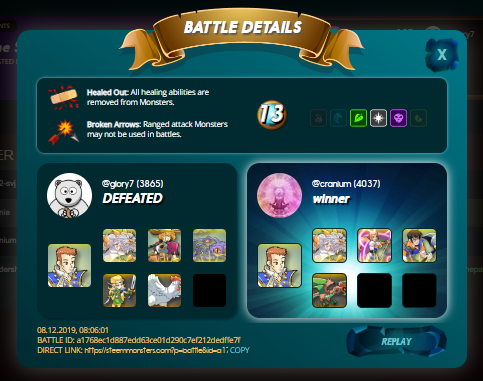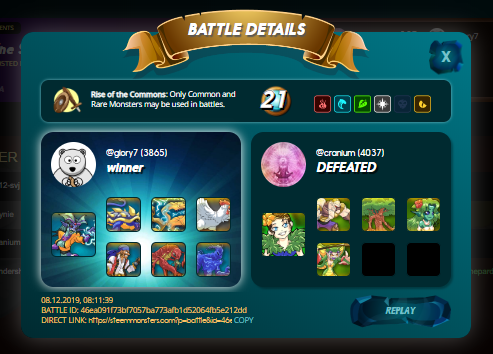 Appreciate life. Good luck to you.
Цените жизнь. Удачи Вам и добра.