This must be a new record for me. Never gotten more than three quests of the same splinter in a row before and luckily, i had just upgraded my Water Deck yesterday.
I find that with my Level 3 summoner and upgraded cards like the Medusa, Water Elemental and Sea Monster, Silver II is a lot more enjoyable even in the first week of the season.
Rewards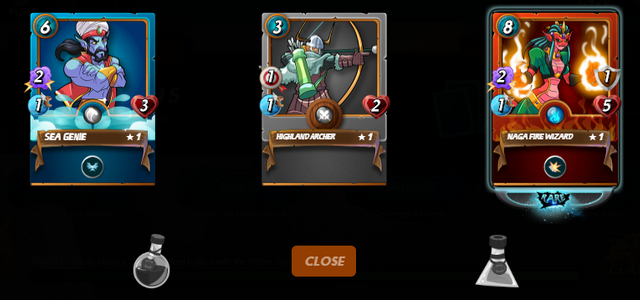 Today's rewards weren't the best. I was tempted to buy a potion but i'll save it for upgrading another summoner instead - whichever quest i get tomorrow.