I haven't been playing SteemMonsters regularly this season. Busy with life in general. So it was good to complete a quest again. Would have preferred the Pirate quest but i got the Death deck which is my worst.
Upgrading
A phantom soldier really makes a big difference. Especially on those Earthquake matches. Glad i purchased one with DEC.
Rewards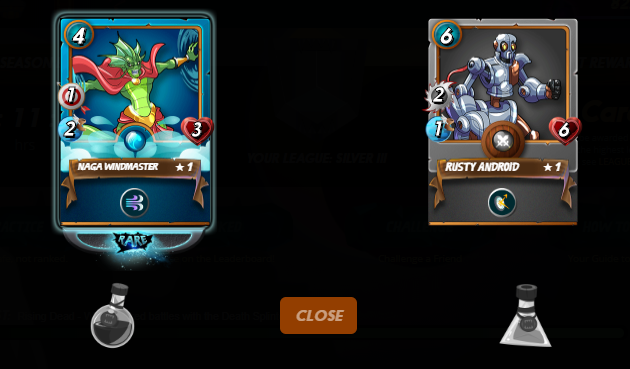 The rewards have been rather poor for me for a while and that continues. I'll put some cards for sale and hopefully i can make enough to upgrade my summoners. I think that's where i should focus on.