Wow... I'm starting to lose track here but no complaints. The best part is making it to Silver I and there's still enough time to make for a push to Gold.
So far, the additional investment has paid off a little. That's three additional cards at the end of the season. Previously, i always get stuck in the middle of Silver II.
Rewards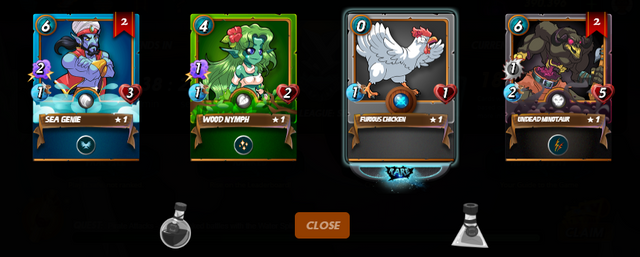 Well, bad cards all the way. I think the best of the lot is the Furious Chicken. It makes a big difference by sucking up some early damage. Essential to have i think.