---
Well that was quite the passive weekend. Online at least, offline, it was a wild one, proved I can still keep up with the youngins! Anyways, enough with the tangents, let's get to the meat and potato of this post.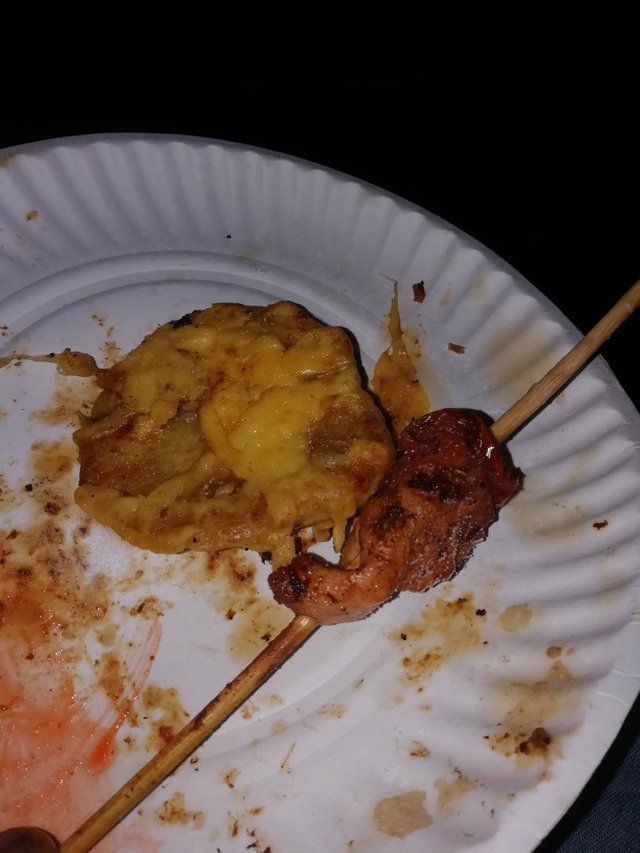 ---
Monster Overview:


Saying that I slacked big time last week when it comes to spt would be an understatement. Not only did I slack playing wise, but also boasting wise. Yup, I still haven't showcased last season's Rewards. Quite sacrilegious but worry not, I'm correcting the error of my ways in just a few.

Before that, I'd like to point out that on Sunday, I noticed that my collection's value had significantly increased in the last few weeks.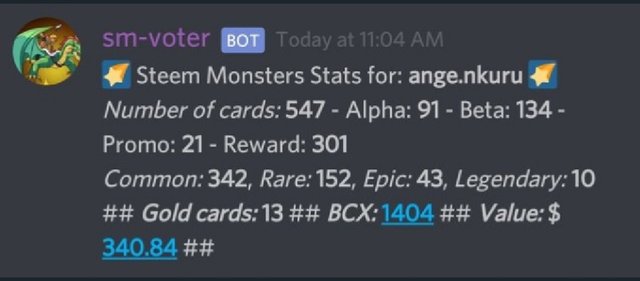 ---
It's valuation has seen a 209$ increase to be precise. Just 3 months ago it was worth 340$, it's currently sitting pretty at 549$. Beta packs are now sold out, I wonder how that will affect the prices in the months to come.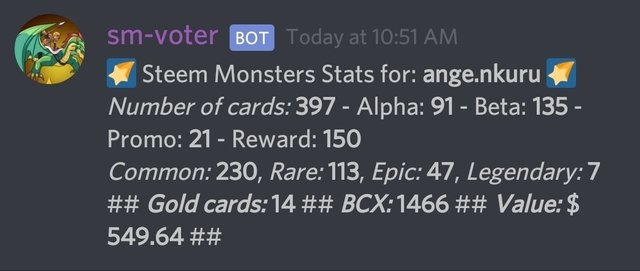 ---
Sure, in those 3 months I have gained more l rewards cards, but in that time I have also burnt a significant amount.(Half of them and one actually.) That also includes some goldies, whether common, rare, and 1 epic. No regrets though, I had been itching to reach minnowhood.

Yes I'll keep saying minnowhood until it catches on.

Back in Action:


As of Sunday afternoon, I'm officially back in action, wrecking havoc on battlegrounds and taking no prisoners. Dare I say, my enemies hadn't missed my absence, not one bit.

I.e: This massacre

Yup, I definitely got my mojo back, though sadly not during quest battles. Can't win them all I guess, but win them I eventually do, and below is this morning's monster dividents: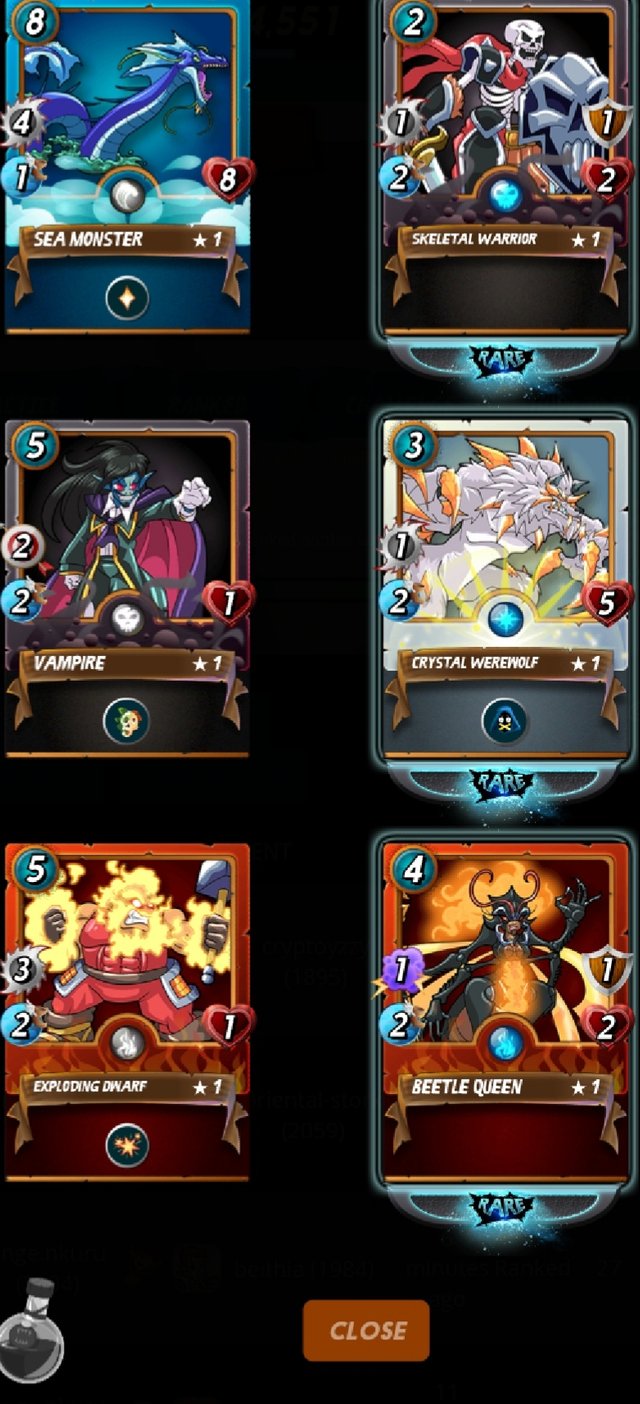 ---
Last Season's Dividents: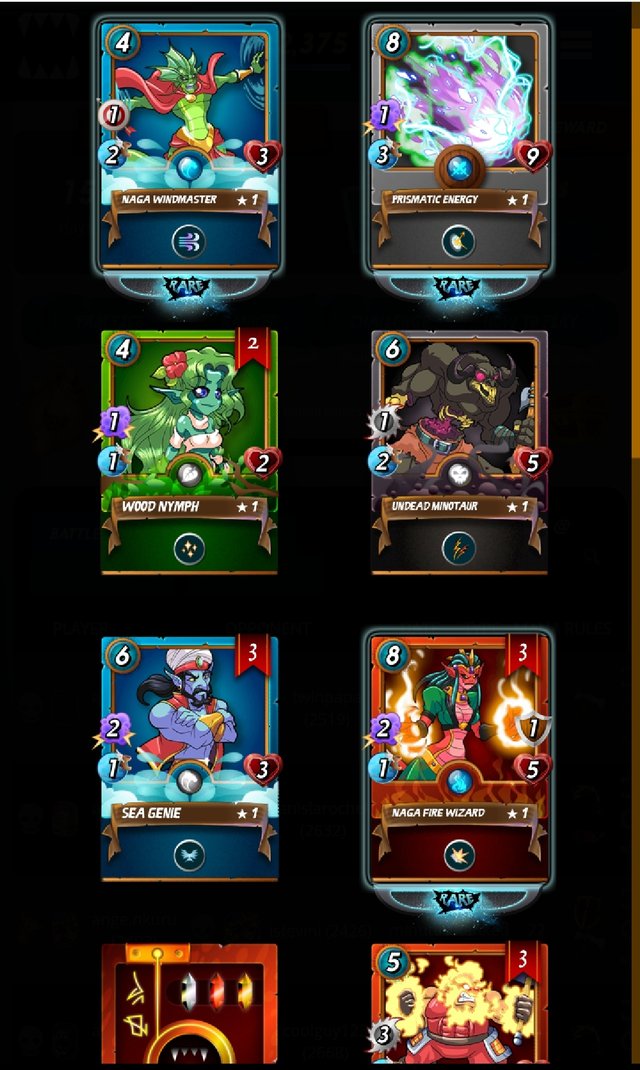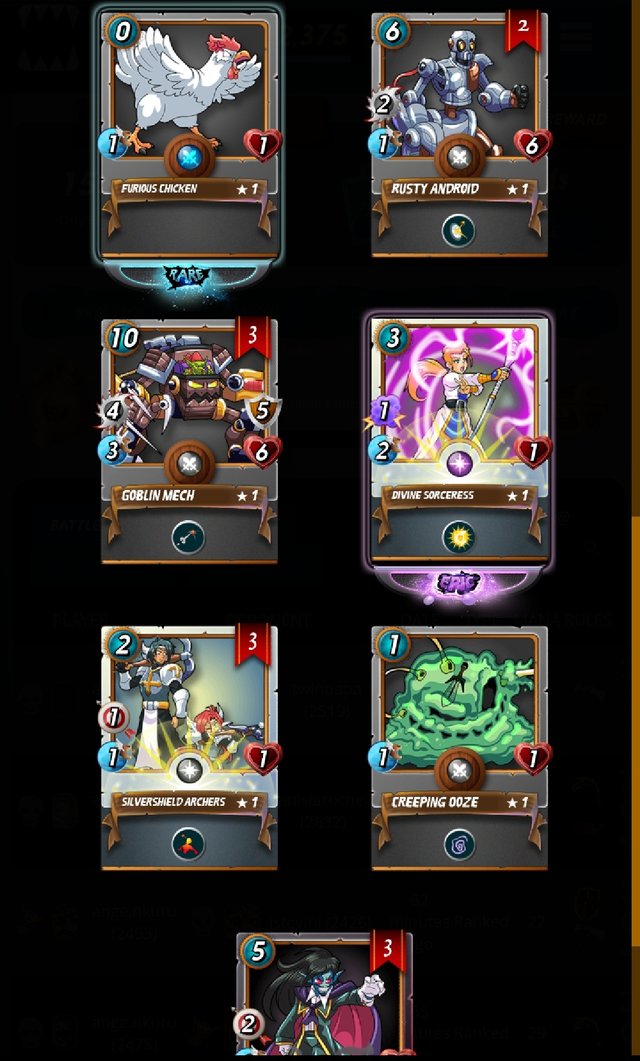 ---
Up the Ante:


In spt unrelated news, over the weekend I took some time to strengthen my positions on 2 coins I was already holding. Marlians; 357 tokens, staked 871 to reach a 1000 in stake, and RORS; 2000 tokens, staked 8000. I also got a new acquisition in the form of 1000 Tunes, out of which I'll soon be staking 600-800.

I won't be posting the screenshots, too many of them already for 1 article. And speaking of images, all images presented here are mine, so until next time;

PEACE!!
---