---
You know the feeling. You're 1 battle away from claiming your loot, rules have just been put in place, you're 90% sure which splinter your opponent will use, and 💯% sure you're about to inflict a massacre.

But then suddenly, @username has fled the battle. That's definitely one of the most infuriating things when SM playing, almost as infuriating when that battle actually happens, and then you get molly whopped! Oh well, tangents.

---
What Broken Bank?: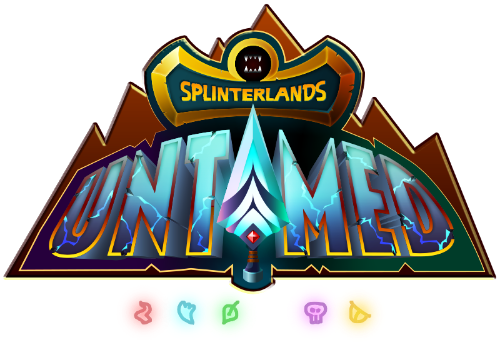 ---
So, remember my last SM post? In it I describe how I went on a shopping spree during the weekend, I had ended up spending 100-120 steem on orbs, potions and mostly, untamed packs. I'm not gonna lie, even though I knew the risk would eventually pay off, my wallet cried bloody murder every time one of those transactions would get confirmed.
Fast forward 3 days later. Wednesday afternoon @niallon11 just strolls along by my post, and casually mentions that he'd recently sold a similar card to the one of the gold cards(Furious Chicken) I'd received in my rewards, for 17$. Damn, I was intrigued.

I then hastily surfed to the markets to check what the price was at the time. It was 10.54$ if I recall. I put mine up for 10.02$, and BOOM, it was sold within 2 hours! Within 2 hours 70.635 steem were transferred from @peakmonsters to my account.

That was the very first card I have ever sold on the market btw, it was exhilarating. And just like that, I made back more than 50% percent of my initial investment in just 3 days.


Next Up:


More untamed packs of course. Or orbs since we still kind of have a ways to go until the pre-sale is over. Then again it could be another potion, maybe mysterious maybe goldie luck. I still haven't decided, I'll let you know in our next meet-up.

Don't think I'll be spending as much as last weekend though, there again we'll see.


Daily Dividents:
Wednesday's:


I had been assigned water splinter for my quest. I made my way through it pretty fast. Well, that was until I had only 1 win left to claim my prize. More than 40 minutes were spent to get that 1 W.

Tunnel vision, I had become too impatient. I wasn't really paying attention to the rules, or what my opponent had been using for his last several battles. You know, them rookie mistakes. Still, I eventually got it, and luckily it was before it was time to prep for school.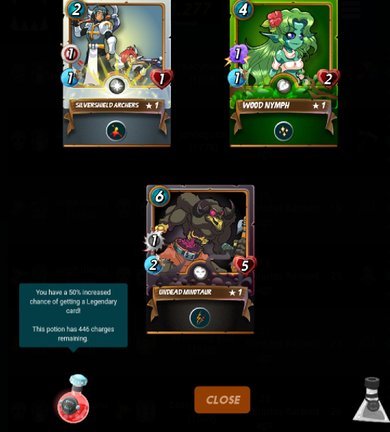 ---
Thursday's:


Funnily enough, the events for this quest pretty much went as Wednesday's quest,with just a few outliers. Instead of 40 minutes to get that final victory, it was a couple hours and a few breaks in between. Plus I didn't start struggling when only 1 battle was left, but 2. Plot twist, nothing has changed and I'm still there. I had to take a break, plus as of composing this blog, my ECR was dangerously low, at 67%.

But you know what that means, you'll get to see those rewards in my next sm post, maybe.

Friday's:


Gotta finish Thursday's first to get to Friday's.


Extra Extra, Feed all About It:


And now, time for another one of my tangents, just how I love them.

A few hours ago, I was roaming on youtube when I stumbled on the video above. Dude is called Chris Turner, a comedian/rapper. In the clip, he's performing live when he suggests that, his audience suggests words around which he'll engineer a freestyle.

The suggested words were, to name a few, toe nails, tequila, the Yuan, crypto, sausage, quantum mechanics, the Dopler effect, etc

Long story short, dude knocks it out the park! Not only is it hilarious, but even his lines-info about crypto/Yuan and the current state of economics are up to par.(as much as 20 seconds will allow anyway) Oh yeah, and his flow is straight up nuts, fuego,

!

I don't like spoiling though, go check it out for yourself, you won't be disappointed.

Anyways;

Credit for the dividers and logo go to @flauwy and the @steemmonsters team.

---
PEACE!!

---